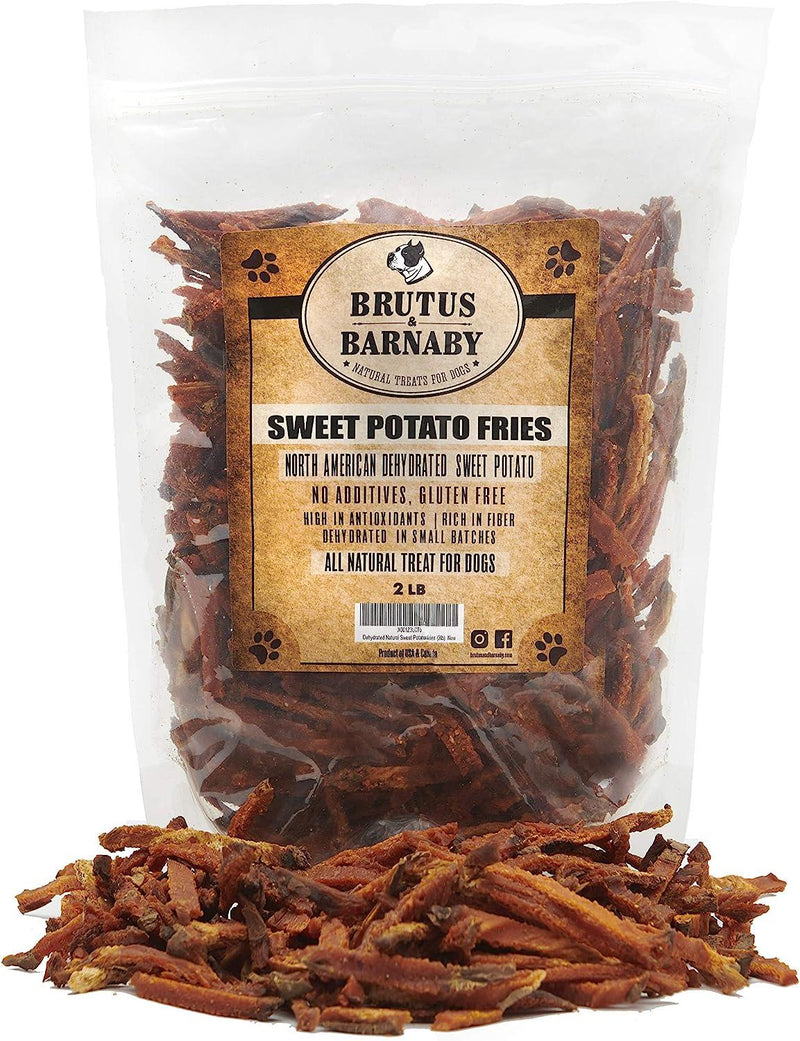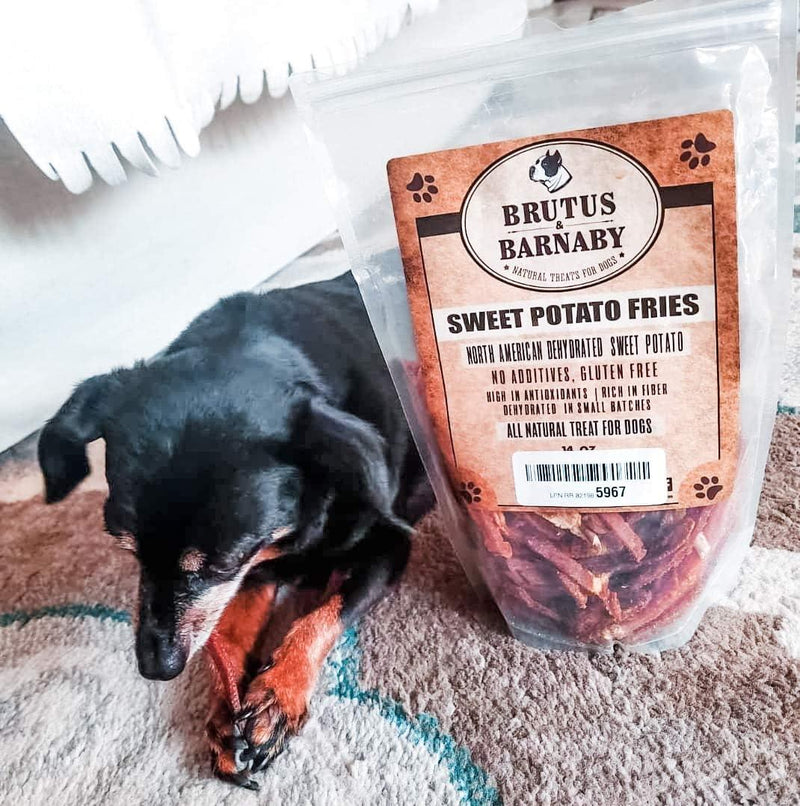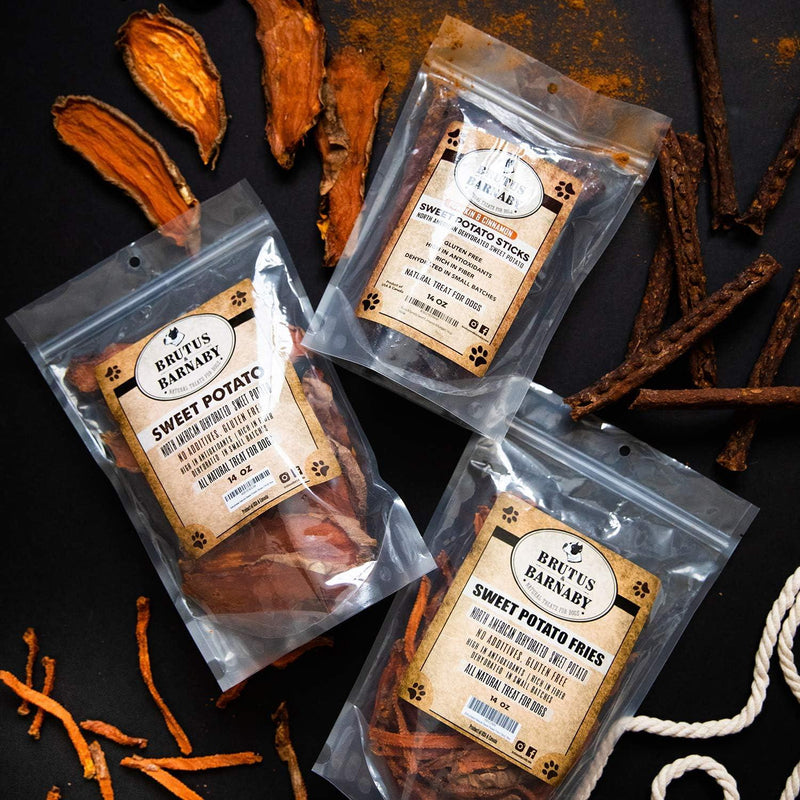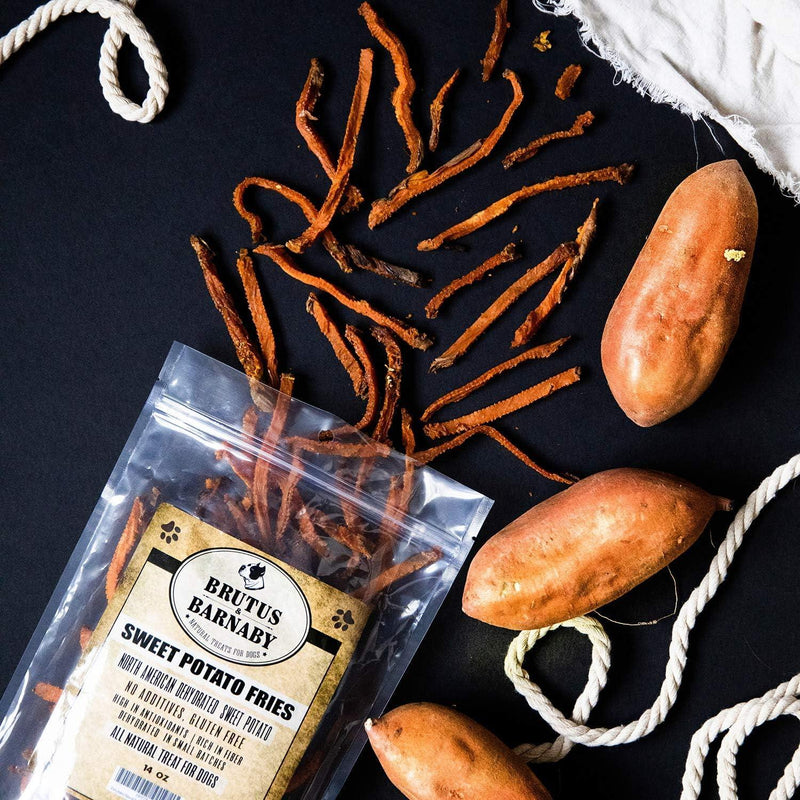 Sweet Potato Fries For Dogs
You save:

$-20.79 USD

(100%)
MONEY-BACK GUARANTEE
NATURAL HEALTH BENEFITS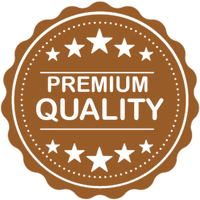 ONLY QUALITY INGREDIENTS
Product Description
Description

Ingredients

Feeding Instructions
Description
GREAT FOR DOGS OF ANY SIZE OR AGE - These are fry cut, a smaller slice than our normal sweet potato slices, making these a perfect treat for any dog. Easy to chew, these are perfect for the teething puppy or the senior dog on a diet, or any type of dog in between. Can even be used as a topper for your dog's regular kibble!
DEHYDRATED SWEET POTATO KEEPS NATURAL ANTIOXIDANTS - Our sweet potatoes are a great source of natural vitamins and minerals to help complete your dog's nutrient needs without supplements - these are simply the best healthy snack or training reward.
NO FAT, NO ADDED SUGAR - Our healthy dog treat has zero fat, no grain, and no added sugar.
GLUTEN FREE, GRAIN FREE - Easier to digest and can be great for dogs that may be allergic to other things. Excellent diet component for dogs on a raw food diet.
SAME GREAT SWEET POTATOES - These are made from the same great sweet potatoes as our 5 star dehydrated sweet potato slices!
100% SATISFACTION GUARANTEE - Our mission is to have completely satisfied dogs and owners. As with all Brutus & Barnaby's products, we guarantee satisfaction or your money back, no questions asked.
Ingredients
Just 100% North American sweet potato - nothing else!
Instructions
Give several as a treat for your dog to enjoy. We recommend supervising when giving your dog this treat, and provide plenty of fresh water. Watch out for small pieces that could be a choking hazard for your dog. While all our products are carefully selected for the highest quality and safety, please consider your dog's health, age, diet, and chew strength before giving a new treat. Our treats & chews should never replace your dog's diet.
Dogs love these
My dogs love the dehydrated sweet potatoes, so as a little treat I thought I would try out the fries for them. They absolutely love them. I say "sweet potato" and they go running to the bag. Great guilt free snack for your pups!
Fantastic Treat
These are perfect for our small dogs. They love them and always beg for more. We will definitely reorder. Highly recommend!!
awesome fries
the pups loved these as a change up from the regular sweet potato treats !
Sweet potato treats
The neighbor's golden retriever goes nuts over these things. A very healthy treat for her
Sweet Potato Dog Treats- No Additives Dehydrated Sweet Potato Fries, Grain Free, Gluten Free and No Preservatives Added (14 oz)