As dedicated dog owners, we only create 100% natural dog treats that promote good digestive and oral health. By sourcing ingredients not exposed to chemicals or drugs, we aim to help your dog live a long, happy, and healthy life. If you're not completely satisfied with our products, we offer a full money back guarantee.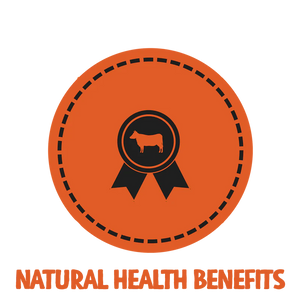 ONLY QUALITY INGREDIENTS
Our natural dog treats are sourced from animals who have not been exposed to harmful drugs or chemicals. After all, your dog is part of your family, so you want to do everything you can to help him live a long and happy life. To make sure your dog is getting the highest quality treat, we hand inspect each product before we send it to you. Rest assured that your dog's Brutus & Barnaby treat is a healthy and tasty supplement to his diet.
NATURAL HEALTH BENEFITS
Not only are our 100% natural dog treats a delicious snack for your pup, but they also provide a wide range of health benefits. With our Brutus & Barnaby treats, your dog can experience digestive health, as well as cleaner teeth and gums.
MONEY-BACK GUARANTEE
We believe in the quality of our products so much that we offer a full money-back guarantee if you and your dog are not satisfied with our dog treats. Reach out to us if you have any questions, and we will help you in any way we can.