Turmeric Chews For Dogs with Organic Turmeric and Curcumin
You save:

$-20.99 USD

(100%)
MONEY-BACK GUARANTEE
NATURAL HEALTH BENEFITS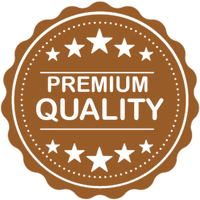 ONLY QUALITY INGREDIENTS
Product Description
Description

Ingredients

Feeding Instructions
Description
MANY GREAT HEALTH BENEFITS - Our Turmeric Chews For Dogs have a pharmaceutical-grade, anti-inflammatory formula which aids in remedying pain, inflammation, rheumatoid arthritis, and hip dysplasia.
POWERFUL HIP AND JOINT REMEDY WITH COLLAGEN - Improves dog's mobility and comfort of their hips and joints! Tests of this formula have shown dogs taking stairs easier, getting up with less effort, and walking longer after as little as a few weeks of taking it as directed.
EASY TO GIVE TO YOUR DOGS - No mess, great tasting soft chew so your dog looks forward to their "treat" to handle aches and pains in their joints.
THIRD-PARTY TESTED - Made in small batches with ingredients tested to ensure true to label in both purity and amounts by a 3rd party facility.
FOR DOGS OF ALL STAGES - All dogs can benefit from daily Turmeric, which is a natural food, and supplements dogs' diets, and aids immune support for puppies, adult or senior dogs.
SATISFACTION GUARANTEED - As with all of our products if you are not totally satisfied with your Turmeric Dog Supplement we will give you an instant refund.
Ingredients
Active ingredients per chew (4g):
Organic Turmeric…….400mg
Curcumin……………..250mg
Collagen………………100mg
BioPerine………………5mg

Inactive Ingredients:
Rice Bran, Cheese Powder, Purified Water, Lecithin, Tapioca Starch, Glycerin, Safflower Oil, Natural Chien Flavor, Sorbic Acid, Calcium Propionate, Ascorbic Acid. Contains BioPerine
Instructions
Directions:
Give your dog 1-2 soft chews daily, depending on your dogs needs. Consult your veterinarian for your specific dog's needs. Allow 3-4 weeks to note a response, however some dogs may respond faster. Store in a cool dry place, out of direct sunlight. Keep out of reach of children.

Warning:
Turmeric is a natural blood thinner. If your dog is currently on a blood thinning medication, please consult your veterinarian prior to use.
These are amazing!
My dog, Dookie 8 years old, has a neurological disorder that presents like arthritis. After giving him (85 lbs.) 2 a day, he's acting like a puppy again. He still is slow on the stairs but he actively plays with our 2 year old, Dosey Doe. I've tried many different products to make him more comfortable - but this is by far the best.
Works great
My Golden retriever Luca is more than 12 yrs old with both knees repaired and these chews help him still move around pretty good for an old man. Good product.
Terrific product
This is fantastic. Since I started giving the turmeric chews to my senior dog, her stiffness seems to be completely gone. After a cancer diagnosis I began cooking for her and this is a perfect supplement to add to her meals.
Dogs LOVE IT!
Appears to be just what needed for may two Jack Russells.