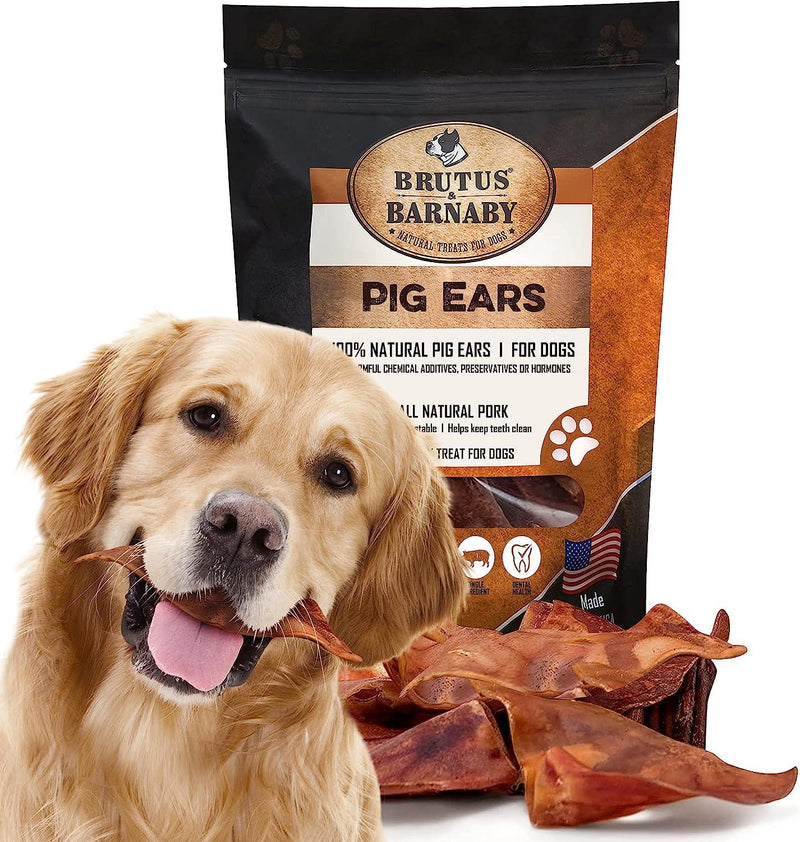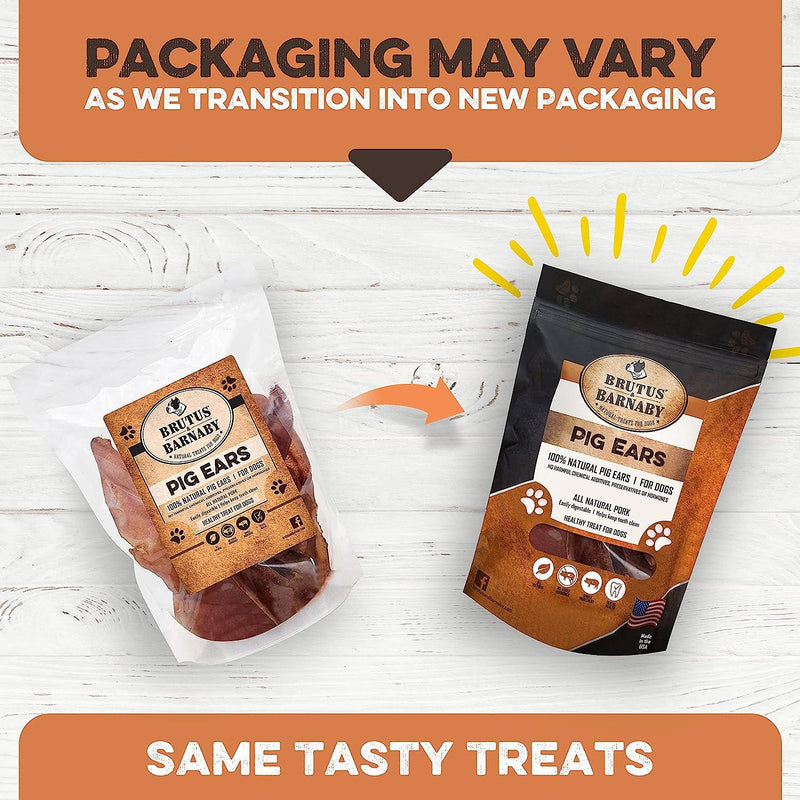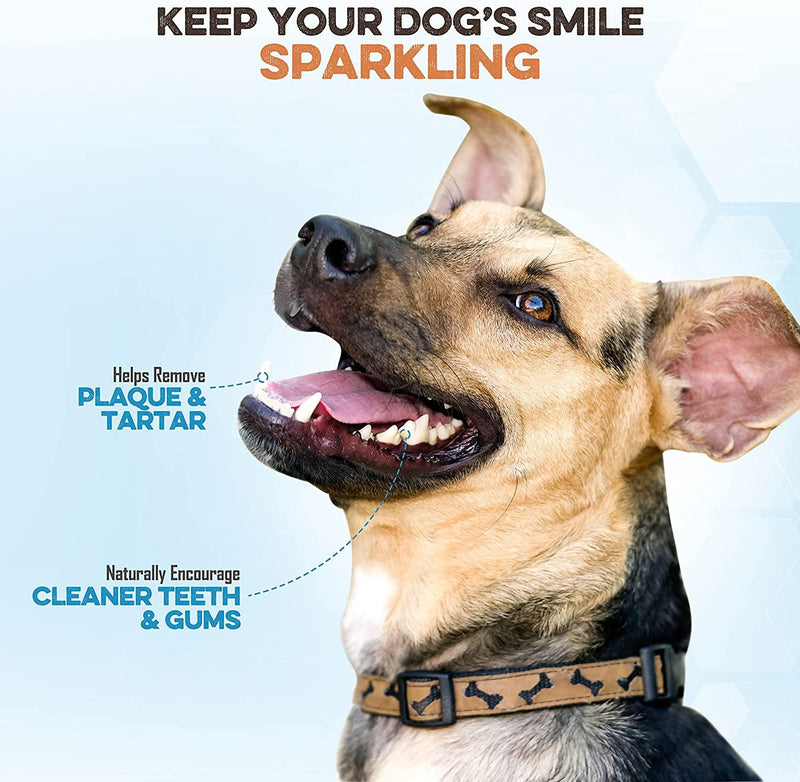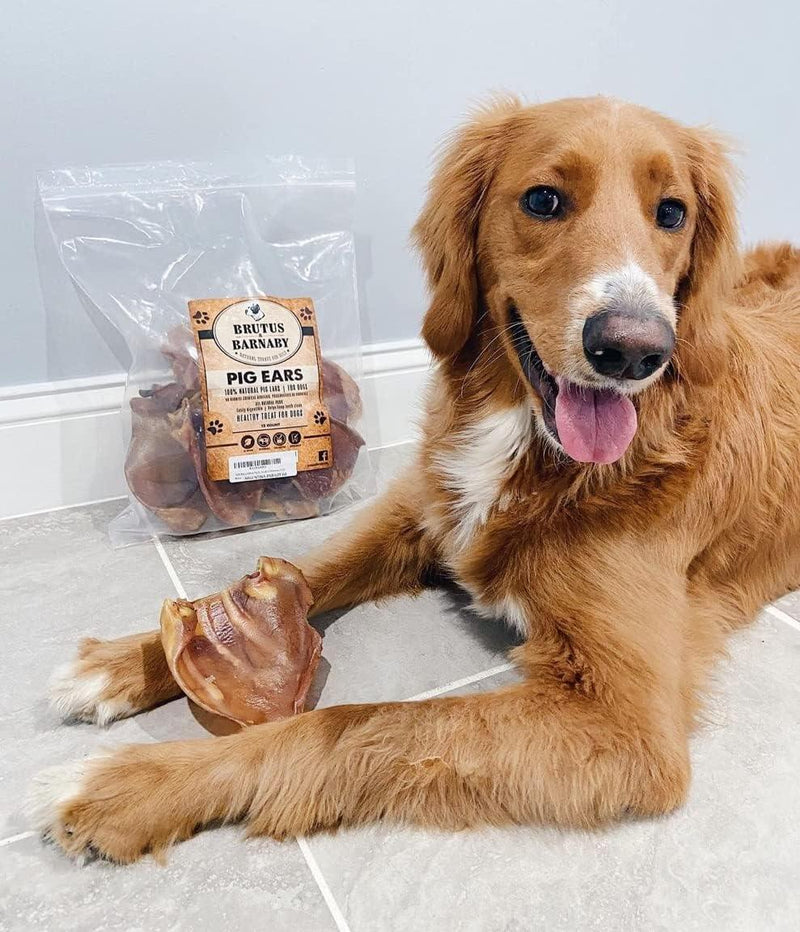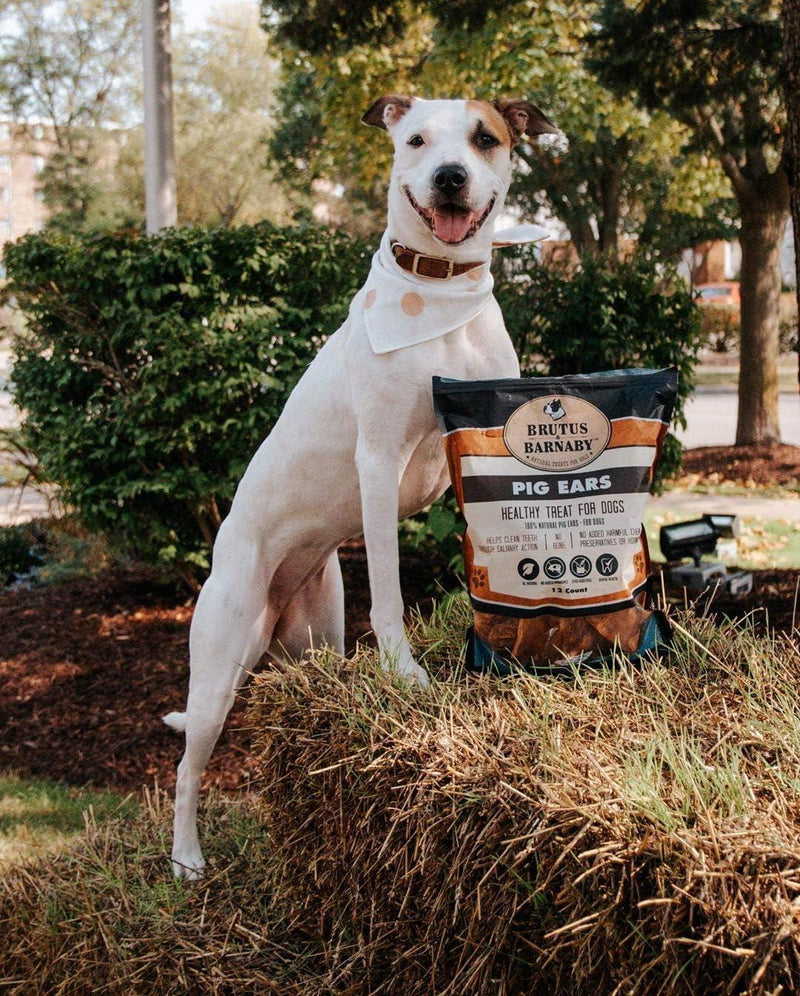 Pig Ears for Dogs - Large, Whole and Natural
You save:

$-26.99 USD

(100%)
MONEY-BACK GUARANTEE
NATURAL HEALTH BENEFITS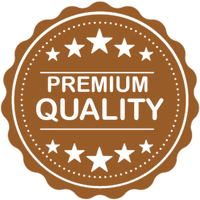 ONLY QUALITY INGREDIENTS
Product Description
Description

Ingredients

Feeding Instructions
Description
Our pig ears are whole, large, thick ears that are hearty chews dogs love! These all-natural pig ears are large, well baked, and crispy. Not overly greasy - kind of like how bacon lovers love their bacon.

You can give these treats to your dog guilt-free, as each pig ear is hand inspected at least three times to ensure it is of the highest quality. These natural dog treats are free of added chemicals, added hormones, or added antibiotics. Giving your dog pig ears to chew on promotes a healthy digestive system as well as being packed with protein. 

Get your dog a bag of these pig ear dog treats and he/she will never forget it!
Ingredients
Just 100% pig ears, nothing else!
Instructions
Give one as a treat for your dog to enjoy. We recommend supervising when giving your dog this treat, and provide plenty of fresh water. Watch out for small pieces that could be a choking hazard for your dog. While all our products are carefully selected for the highest quality and safety, please consider your dog's health, age, diet, and chew strength before giving a new treat. Our treats & chews should never replace your dog's diet.
Best Ears!
The pup loves these! Have tried several brands and these are the best. They do have a slight smell, but that is an indicator of freshness! After all, most bacon lovers love the smell of bacon, right?
Thanks for an excellent product.
Low to no smell
Some brands have a nasty smell and oily. B & B's ears don't have either. I'm currently ordering more now and figured leaving this review will help others decide.
Pig ears, YEAH!
There was some confusion at shipping time in that we received notice our order had shipped. When it arrived we only had the cow ears...? A day later the pig ears showed up, so no big deal. Ruby loves them!
Always Mochas favorite !!!
I can't say enough, she can live on these