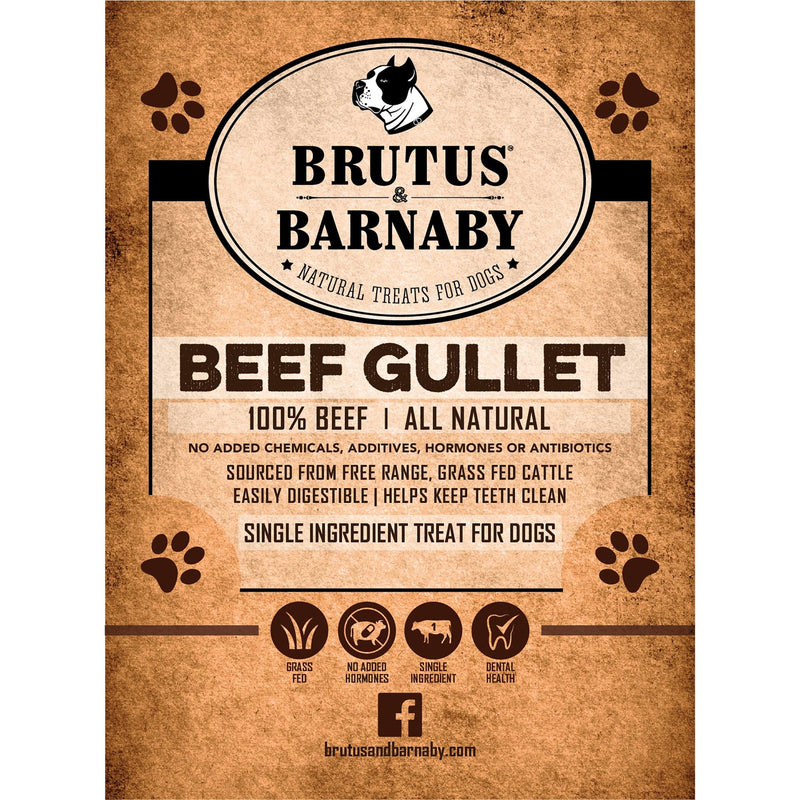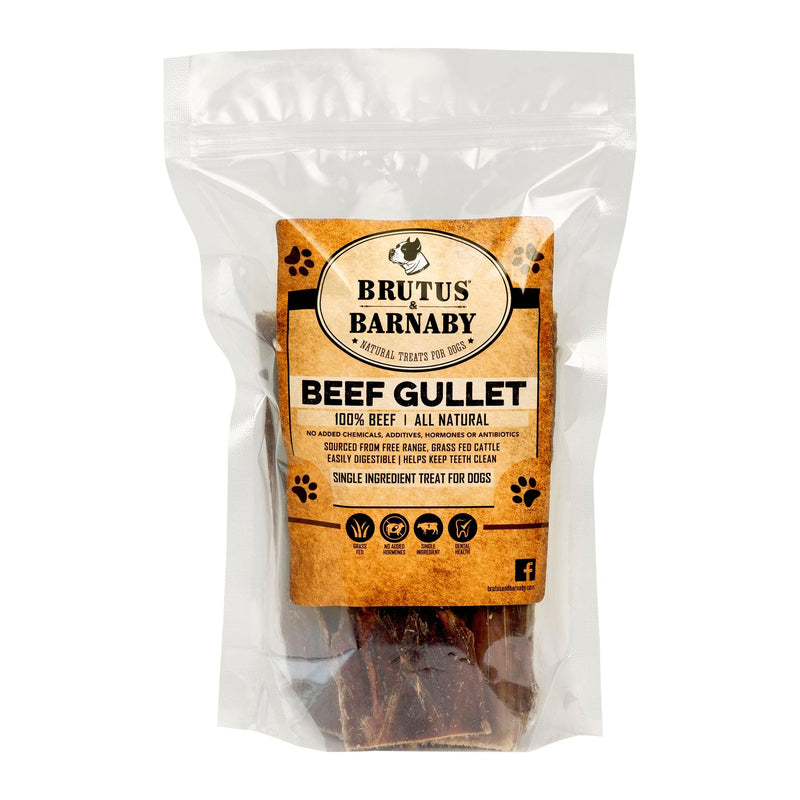 Beef Gullet Flat Strips - 6"
You save:

$0.00 USD

(100%)
MONEY-BACK GUARANTEE
NATURAL HEALTH BENEFITS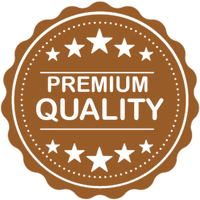 ONLY QUALITY INGREDIENTS
Product Description
Description

Ingredients

Feeding Instructions
Description
Beef Gullet Flat Strips (6 inch) are a delicious dog treat made from just one single ingredient: high quality, 100% grass-fed, all-natural beef esophagus - nothing else.
100% GUARANTEE - As with all Brutus & Barnaby's products we back them with a money-back guarantee, no questions asked.
GREAT FOR ANY AGE, SIZE, OR BREED

 

- Easy to chew, these 6 Inch Flat Gullet Strips are perfect for the teething puppy or the senior dog on a diet, and a tasty treat for any dog in between.
NATURAL GLUCOSAMINE AND  CHONDROITIN

 

- All natural beef gullet contains naturally occurring chondroitin and glucosamine, which have been shown to aid in joint health and ease joint pain. This beef gullet dog treat is a fantastic source of these great health benefits without supplements.
PROMOTES DENTAL HEALTH - Scraping and gnawing action on these dog chews will work away tartar and cause your dog to expend energy doing so, making this a great doggy dental chew.
SUPER TASTY - Your dogs will go crazy for these natural beef gullet treats! They are loaded with flavor dogs love, plus are not overly smelly or messy. T

hese gullet sticks are a guaranteed winner for your dogs!

PROTEIN PACKED - These dog treats are loaded with protein and are lean in fat, so you can give them to your dog guilt-free!
Ingredients
Just 100% grass-fed beef gullet, nothing else!
Instructions
Give one as a treat for your dog to enjoy. We recommend supervising when giving your dog this treat, and provide plenty of fresh water. Watch out for small pieces that could be a choking hazard for your dog. While all our products are carefully selected for the highest quality and safety, please consider your dog's health, age, diet, and chew strength before giving a new treat. Our treats & chews should never replace your dog's diet.
Love Them!
I have two dogs and they love these!