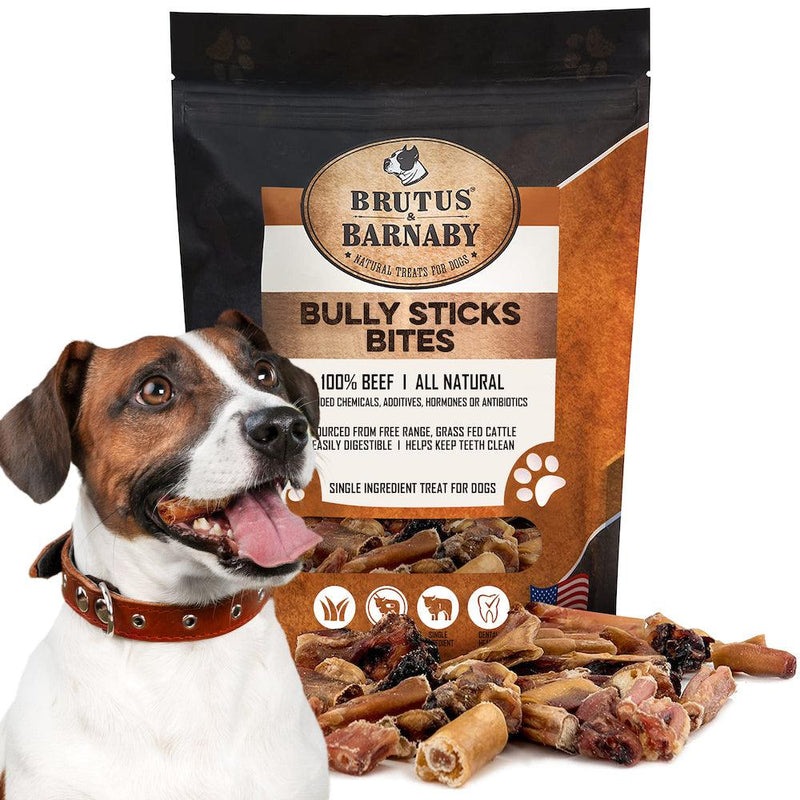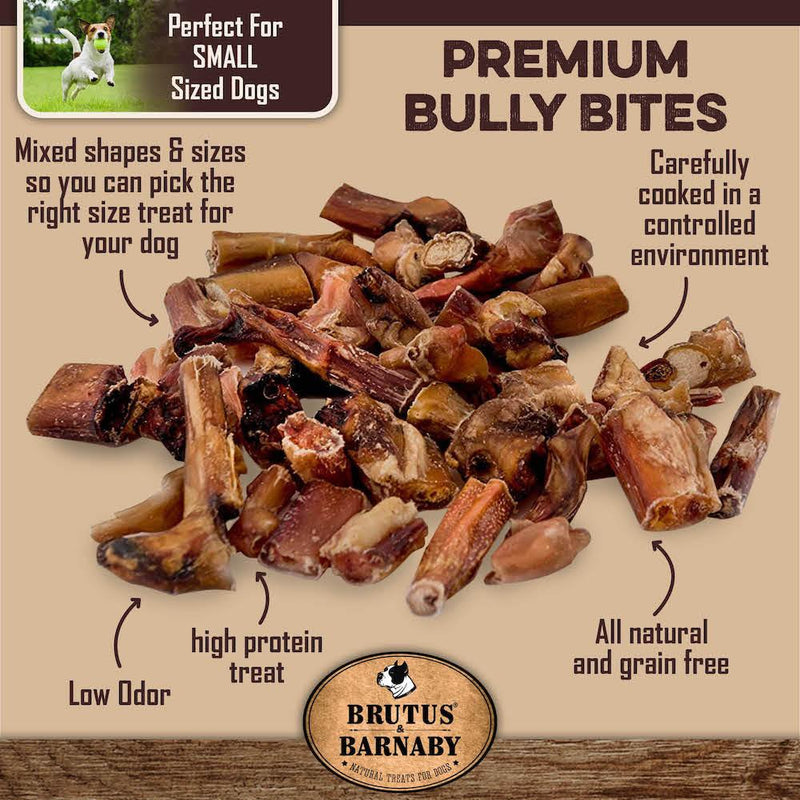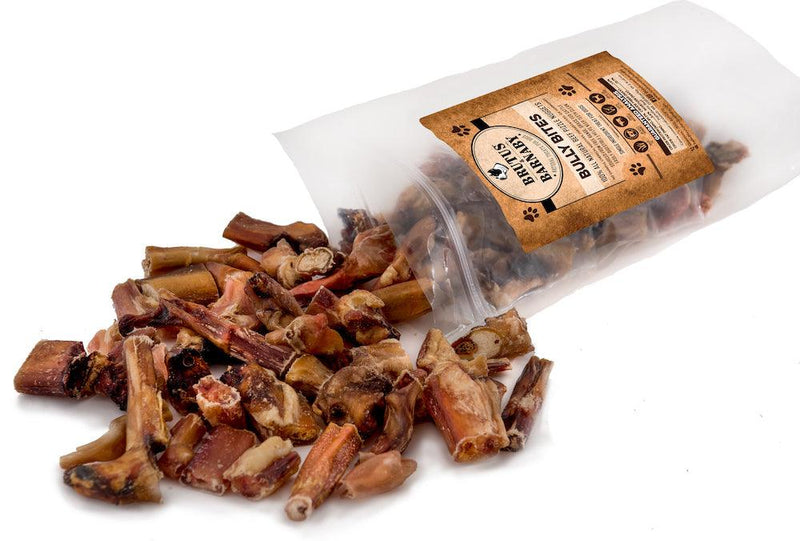 Bully Bites - Bite-Sized Bully Stick Pieces
You save:

$-21.99 USD

(100%)
MONEY-BACK GUARANTEE
NATURAL HEALTH BENEFITS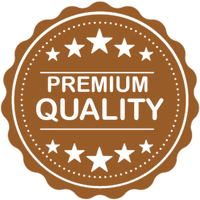 ONLY QUALITY INGREDIENTS
Product Description
Description

Ingredients

Feeding Instructions
Description
All Natural and Grain Free, Grass-Fed Low Odor Bully Stick Bites - USDA Approved
SATISFACTION 100% GUARANTEED - So you can try these with no risk, if you don't like we will buy them back.
THICK HEARTY PIECES - Perfect for medium to smaller dogs - even puppies. With mixed shapes and sizes, all of them hearty pieces, you can pick the right size treat for your dog and keep them occupied for how long you want - no half-chewed leftover soggy bully sticks laying around with these!
LOW ODOR NUGGETS - These dog treats come in a resealable bag so the beef odor stays in the bag (if they didn't have the natural smell at all, your dog wouldn't want them.)
HEALTHY PROTEIN TREAT - You can give these to your dog without worry as they are very low in fat and mostly all protein.
Ingredients
Just 100% grass-fed beef, nothing else!
Instructions
Give one as a treat for your dog to enjoy. We recommend supervising when giving your dog this treat, and provide plenty of fresh water. Watch out for small pieces that could be a choking hazard for your dog. While all our products are carefully selected for the highest quality and safety, please consider your dog's health, age, diet, and chew strength before giving a new treat. Our treats & chews should never replace your dog's diet.
Not bad for lst try
I have learned that many company's deliver different quality bully sticks each time. This is my lst bag, with brutus and barnaby which is very good quality , just like advertised. I feel it is a little expensive for the 1 lb bag, but I will order again to see if the quality remains the same. I throw away almost a third of thin hollow bullies from other companies. So hopefully, the next bag will be nice thick, long lasting bullies again.
Good chews
I give these to my dog after she chews her pig ears. I assume they are tasty, I personally haven't tried them. But my dog enjoys them and they entertains her for a while.