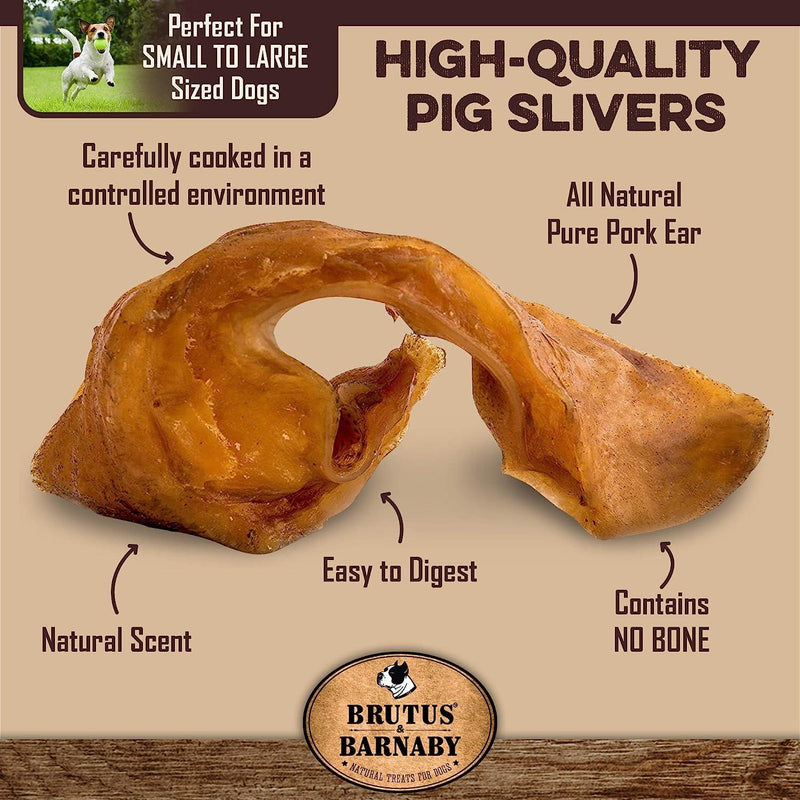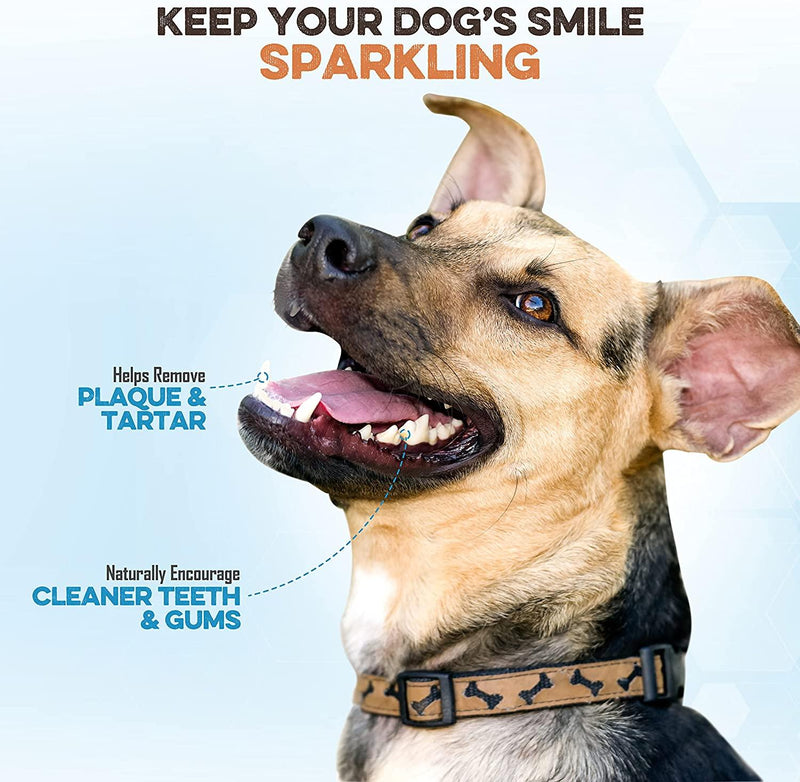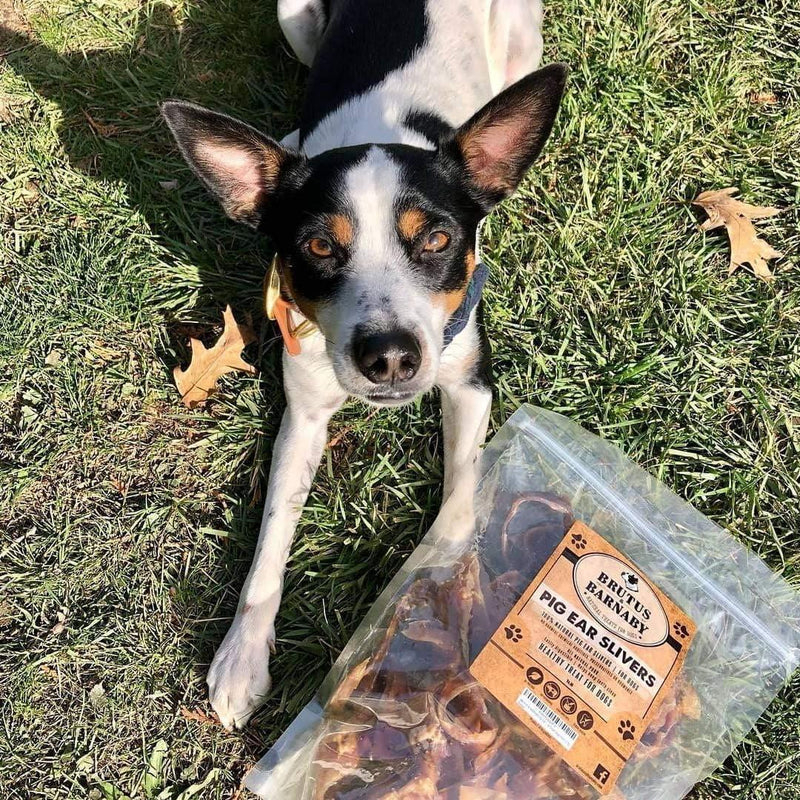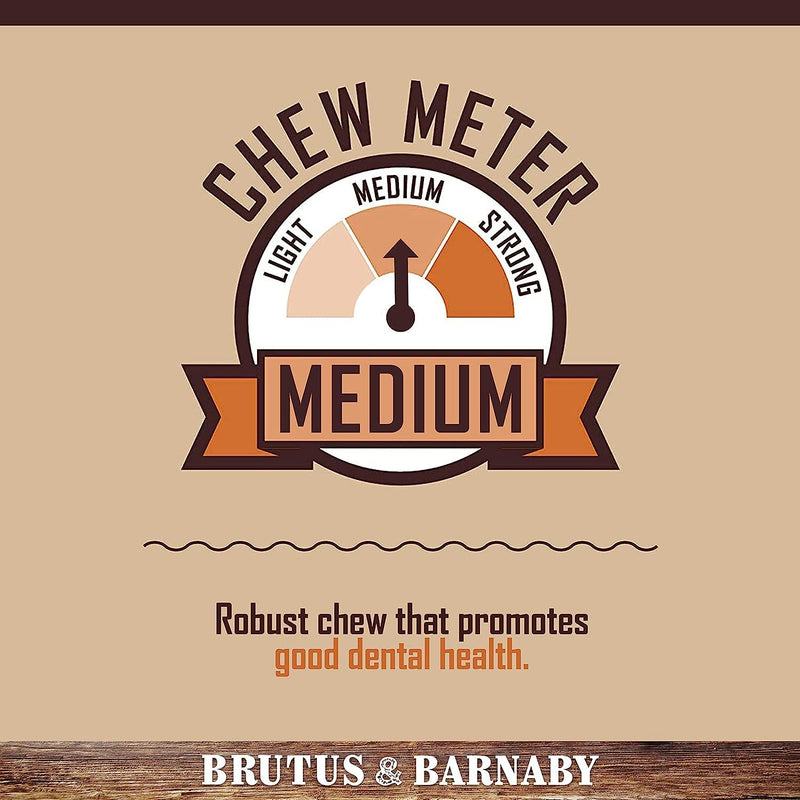 Pig Ear Slivers - All Natural Pig Ear Dog Treats
You save:

$-36.99 USD

(100%)
MONEY-BACK GUARANTEE
NATURAL HEALTH BENEFITS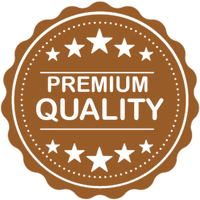 ONLY QUALITY INGREDIENTS
Product Description
Description

Ingredients

Feeding Instructions
Description
These all-natural pig ear slivers are the same well baked and crispy treats dogs go crazy for, just sliced into slivers. Our full-size, whole pig ears were too big for smaller dogs (even though they want them!) so we made the slivers for little doggies (just how our Pomeranian's Boo and Winnie love them).
These all-natural dog treats are cut pieces from whole pig ears. Even though these can be fine for larger dogs, we prefer them more for dogs 30-40 lbs and under - we feel it's a better fit.
Possibly more information than you want... these treats sometimes (well ok, always) have stronger flavor and aroma than whole pig ears. It's because the part of the ear where these are harvested from is more the inner ear. Dogs love them though, so we do too!
Ingredients
Just 100% pig ears, nothing else!
Instructions
Give one as a treat for your dog to enjoy. We recommend supervising when giving your dog this treat, and provide plenty of fresh water. Watch out for small or sharp pieces that could be a choking hazard for your dog. While all our products are carefully selected for the highest quality and safety, please consider your dog's health, age, diet, and chew strength before giving a new treat. Our treats & chews should never replace your dog's diet.
Pig Ears
Love this product so does my dog. It is her favorite treat.
Excellent Treat
Our 100-lb retriever mix loves and craves these pig ear slivers. We'll continue to order them as they are his favorite treat.
Best treat ever
All 3 of my pups come running when they see me opening this treat doesn't smell as bad as other treats from different companies and keeps them busy for atleast 20/30 minutes. Absolutely great product.
Slivers
I got these for my pom mix and she loves them! The smaller size is great for her. There is a smell to them but it's not too strong, which is nice for the humans. These take my pup a day or two to eat, so the bag will last a long time and is a good value. Definitely recommend.
Winnie loves these!
Winnie loves these slivers. They're her fave. They last about 10 minutes - she's a 20 lb Jack russell mix so I have to add a longer lasting chew in the mix like the big pig ears. A+! Service is also great. Yay B & B!