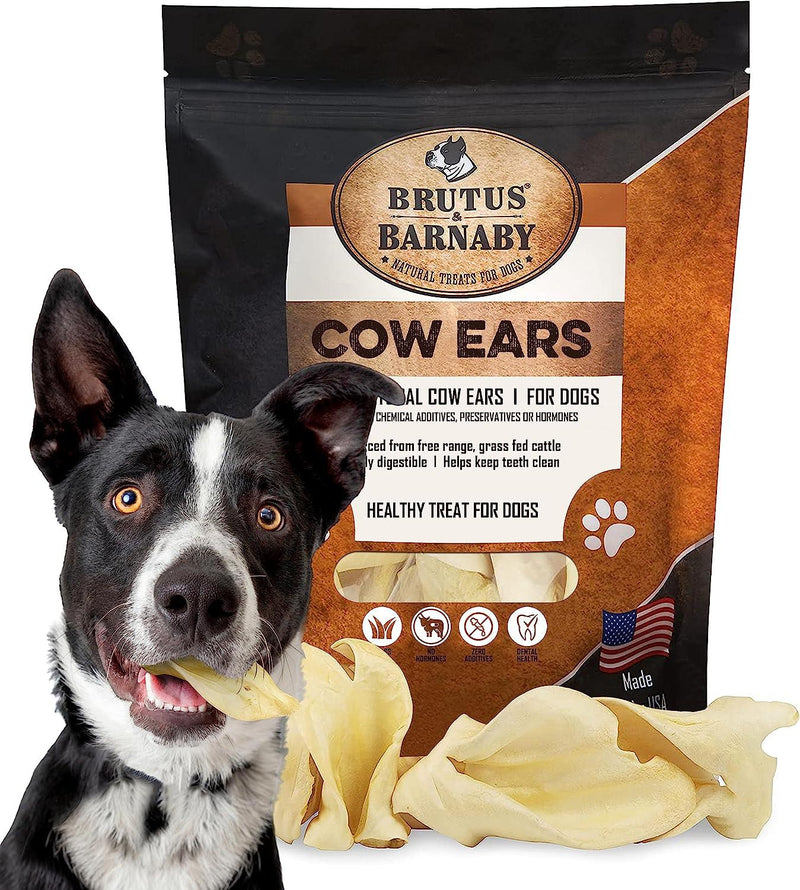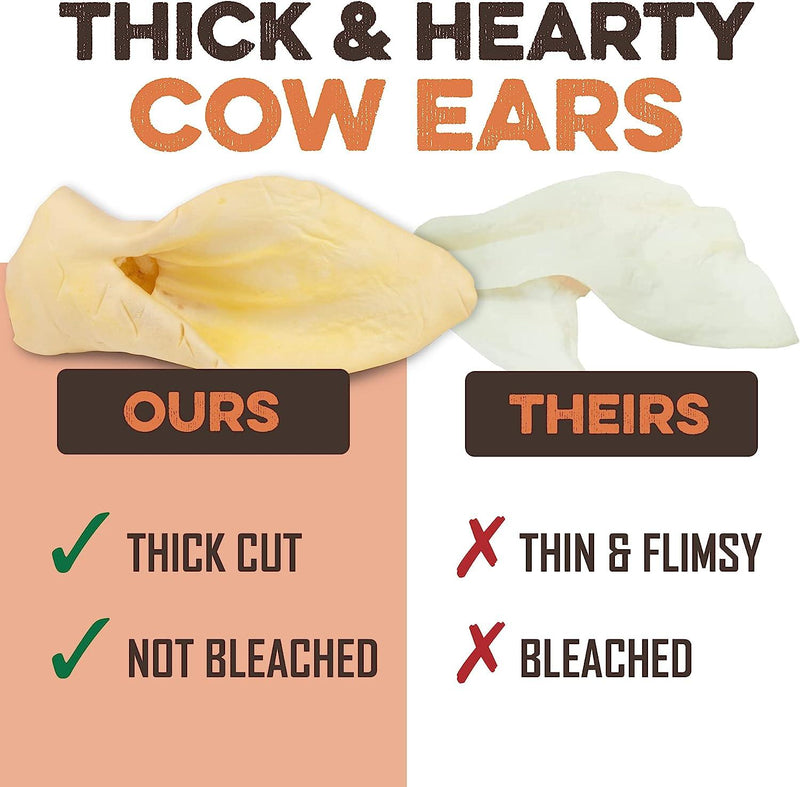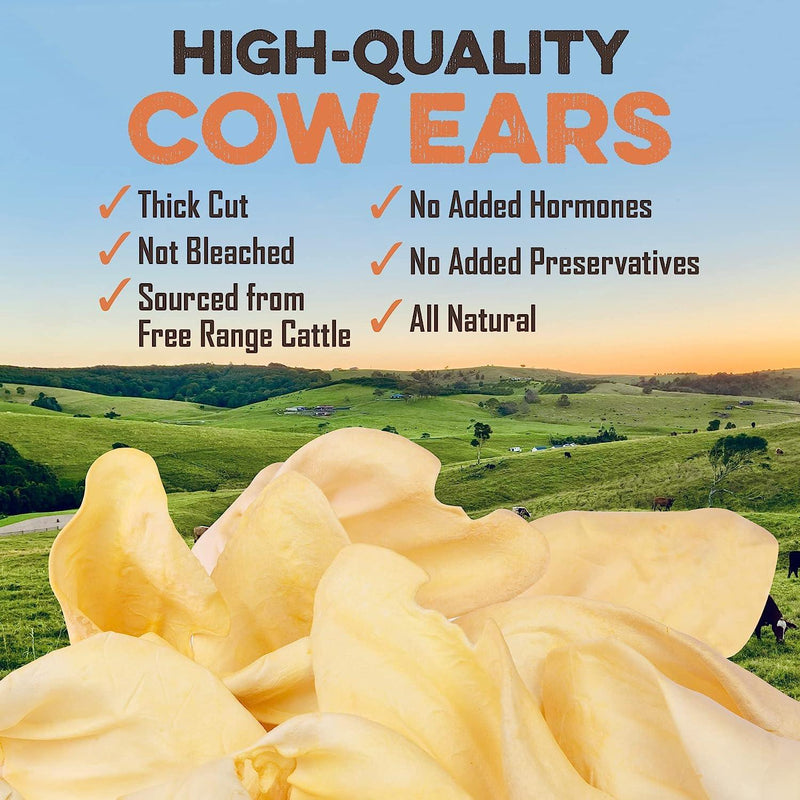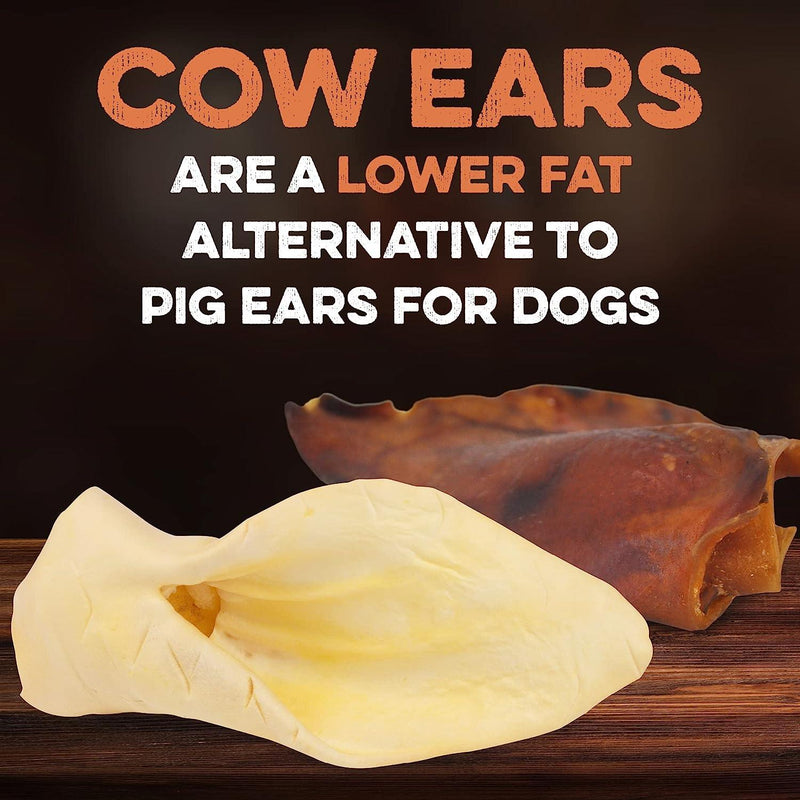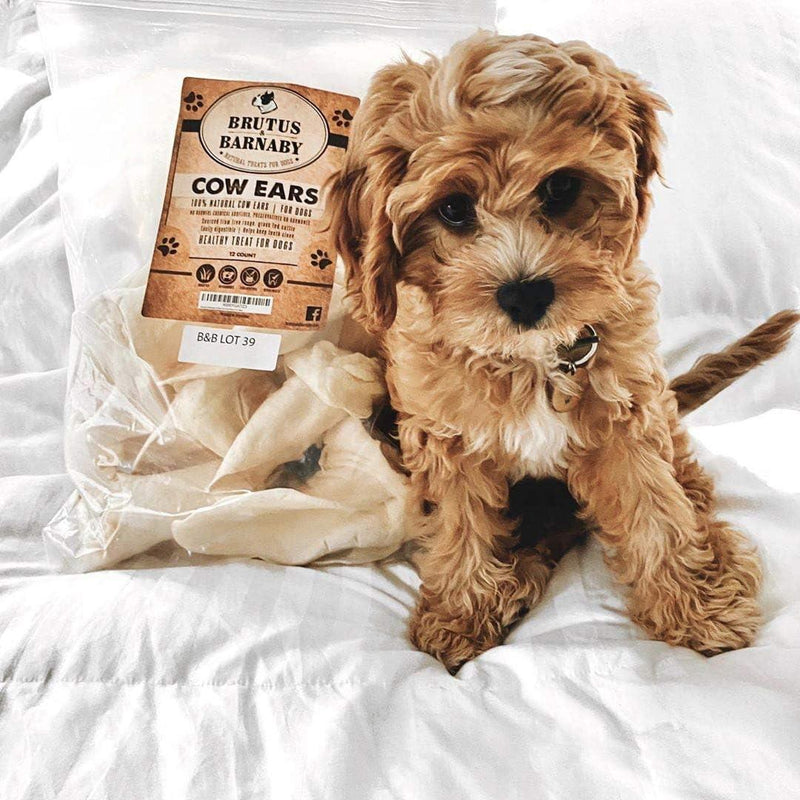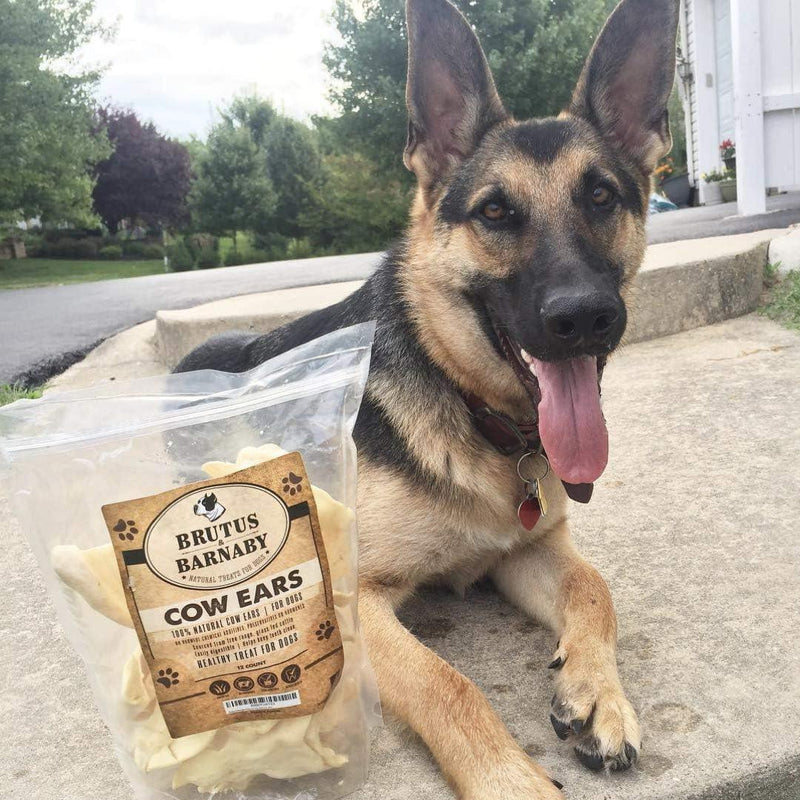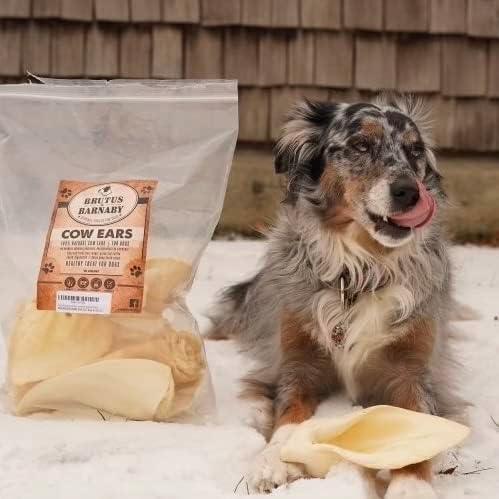 Cow Ears for Dogs, All Natural Whole Ears Harvested from Free Range, No Hormones Added
You save:

$-26.99 USD

(100%)
MONEY-BACK GUARANTEE
NATURAL HEALTH BENEFITS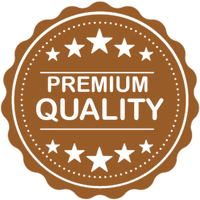 ONLY QUALITY INGREDIENTS
Product Description
Description

Ingredients

Feeding Instructions
Description
ALL NATURAL & HEALTHY - Our cow ears are not bleached, sourced from 100% grass fed cattle, with no added hormones or preservatives, so there is nothing synthetic ingested by your dog. Great protein packed rawhide alternative.
THICK CUT COW EAR DOG CHEW - Dogs love our thick cut, chunky ears that provide a great chew, they are a perfect dog chew for aggressive chewers, puppies, as well as dog treat for small dogs, medium or large dogs of any size or age.
EASY TO DIGEST & CHEW - These are just soft cartilage wrapped in thin skin & are easy to digest while still being challenging dog ear chews that freshens breath & helps your dog release pent up energy. Easier alternative to pig ears or bully sticks.
SAFE, CLEAN & NO ODOR - Contains no bone so no crumbling or splintering making these one of the safest dog treats. Not basted or treated in any way so there is nothing to stain carpet or furniture. Plus there is no odor.
SOURCED FROM FREE RANGE CATTLE - Our cow ears are sourced from free-range cattle in South America. The mild South American climate causes less damage and callousness to the cows' skin, which means better cow ears for your dog. Being free-range, our cows are not treated with unnatural hormones, which means only natural snacks for your dog!
QUALITY GUARANTEED - Brutus & Barnaby stands behind our products, we promise that you and your dog will love our treats or we will take them back no questions asked. If you are dissatisfied & your order page doesn't allow returns, please reach out to us & we'll help you.
Ingredients
Just 100% free-range cow ears, nothing else

We at Brutus & Barnaby pride ourselves in sourcing only the highest quality real ingredient dog treats with no additives, preservatives, or anything else - so you can give the best to your dog!
Instructions
Give one as a treat for your dog to enjoy. We recommend supervising when giving your dog this treat, and provide plenty of fresh water. Watch out for small pieces that could be a choking hazard for your dog. While all our products are carefully selected for the highest quality and safety, please consider your dog's health, age, diet, and chew strength before giving a new treat. Our treats & chews should never replace your dog's diet.
Brody loves them!
This is his one day treat. That's it and he loves them. It makes him very happy. Good size and the bag is huge.
Vlad's favorite
My dog sits by the bad and just stares at me. He LOVES these cow ears.
Best Cow Ears
I've 3 Pitt/Lab siblings that love to chew. These ears are terrific. They last longer than other chews, are so much cleaner and don't upset my puppies tummies. They're also priced better than other ears that I have ordered from other vendors. I won't order from anyone else.
Best of the Best!
Brutus & Barnaby have best products available!
Tried a vast array of other brands…None come close to the quality provided by "Brutus & Barnaby"….I have 40 plus years as K 9 Trainer and Handler in the field of Law enforcement,. Assigned in the same capacity in Iraq and Afghanistan attached to the Special forces.
Our K 9's are very valuable both in purchase, training and assignments as well as our love and affection. We trust only the best food and chews for our dogs.
Those "Best" chews, simply put….."Brutus and Barnaby". Second to none! My highest recommendation!
Btw: Excellent customer service!
Joe D.
My dog and I love these!
I used to give my dog rawhide and he had issues. Then I found easily digested rawhide, but it was recalled. I was looking for a replacement and I found these and they are perfect! They don't smell and my dog has never had an issue with them. It is a treat he can enjoy inside or out. They are the best! In fact, everything I have gotten from Brutus & Barnaby has been wonderful. You cannot go wrong with any of their products!