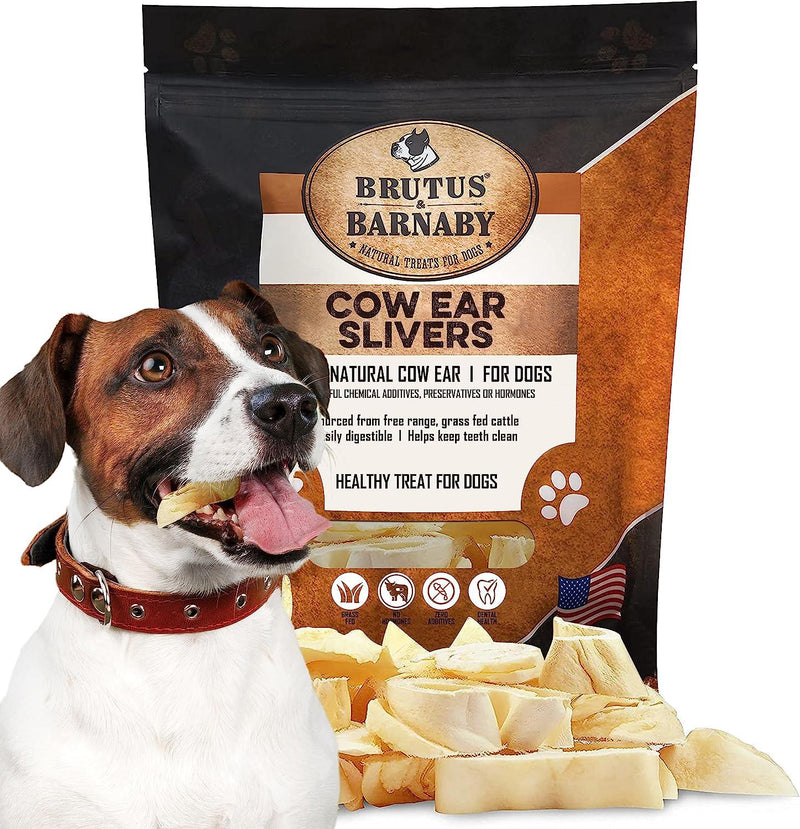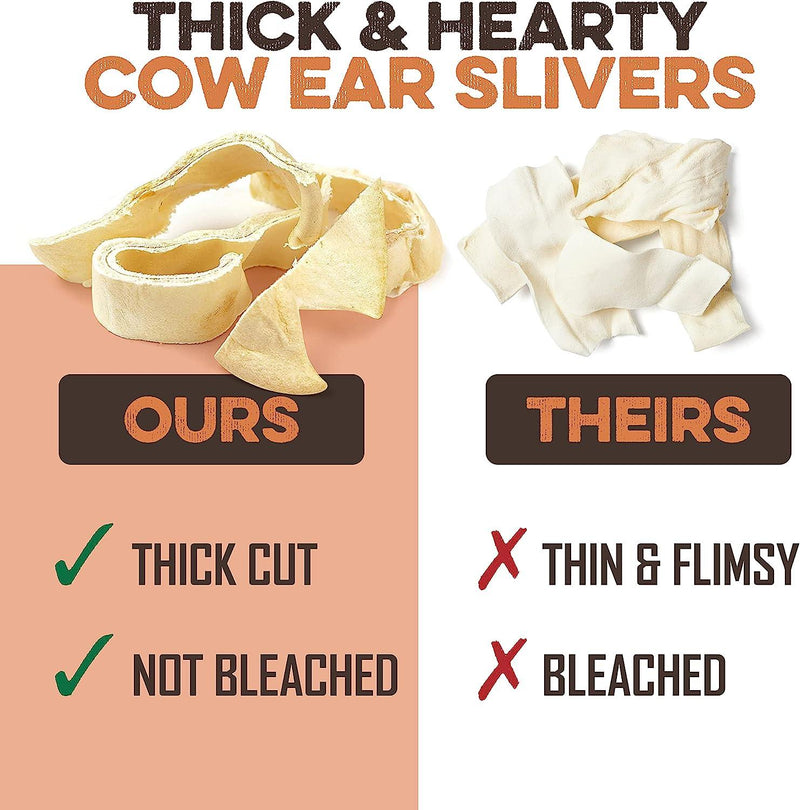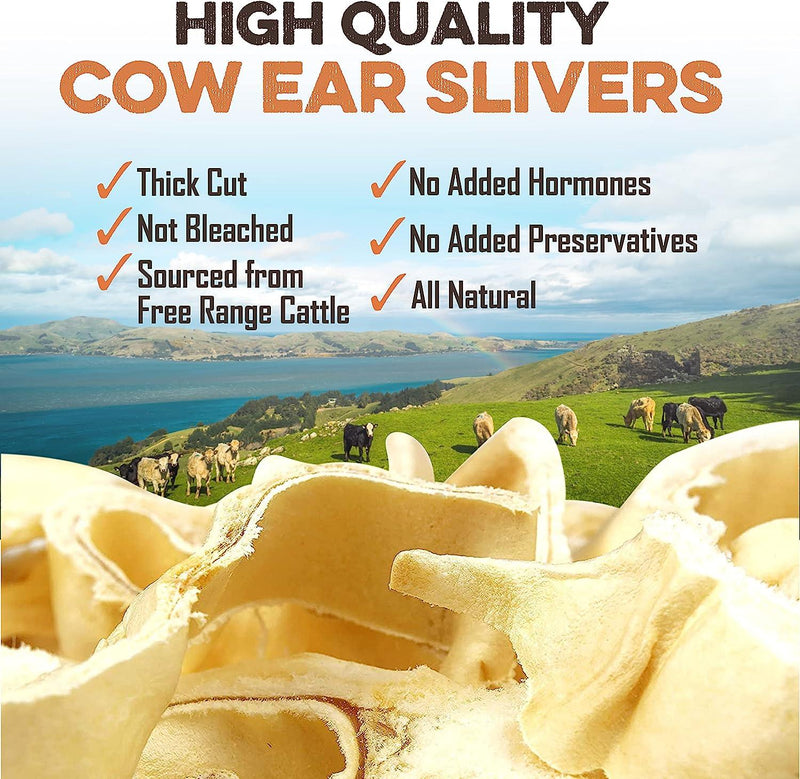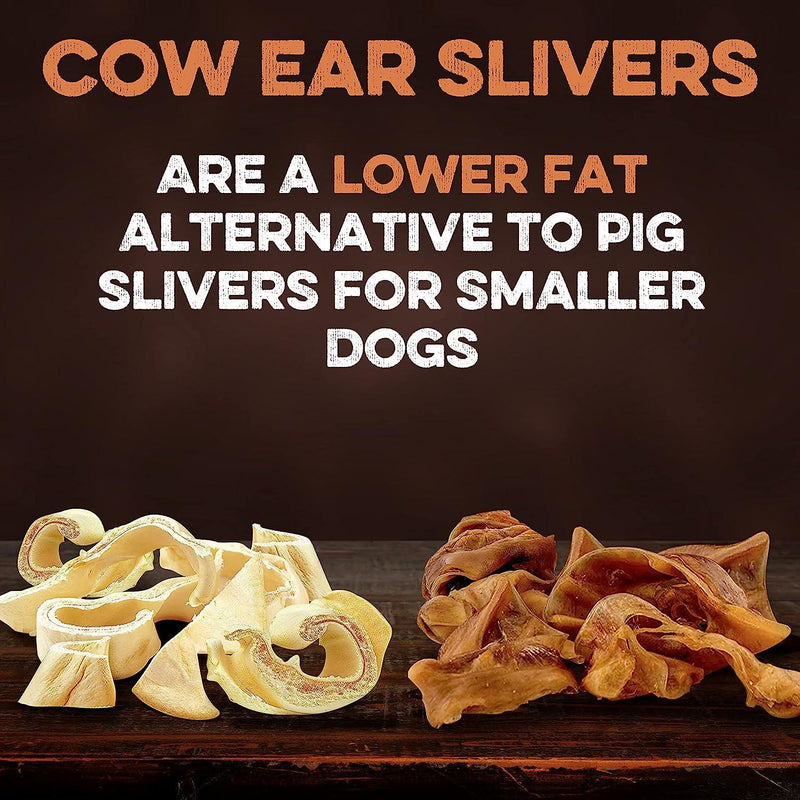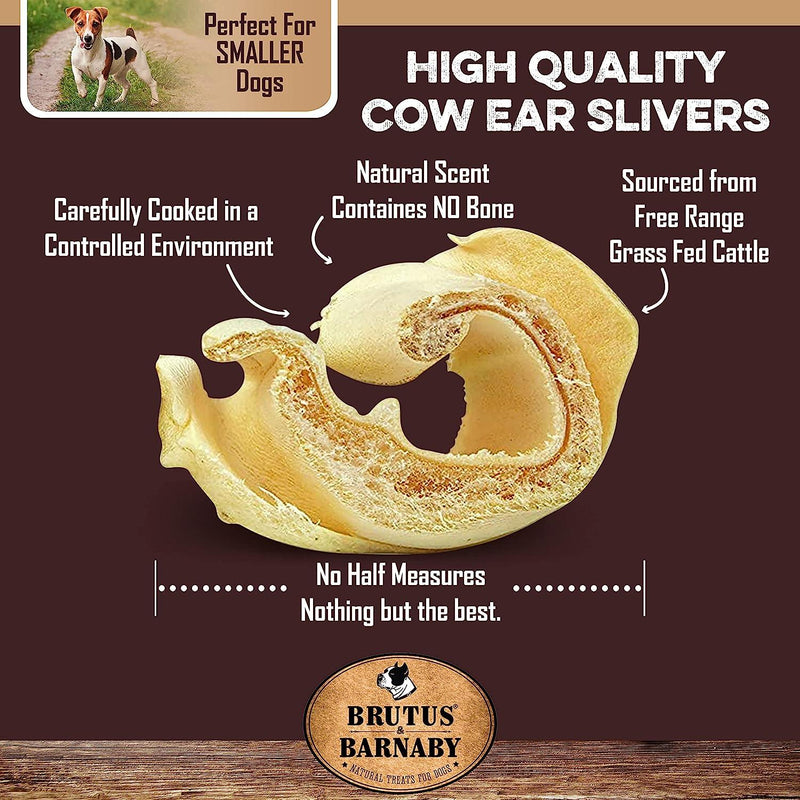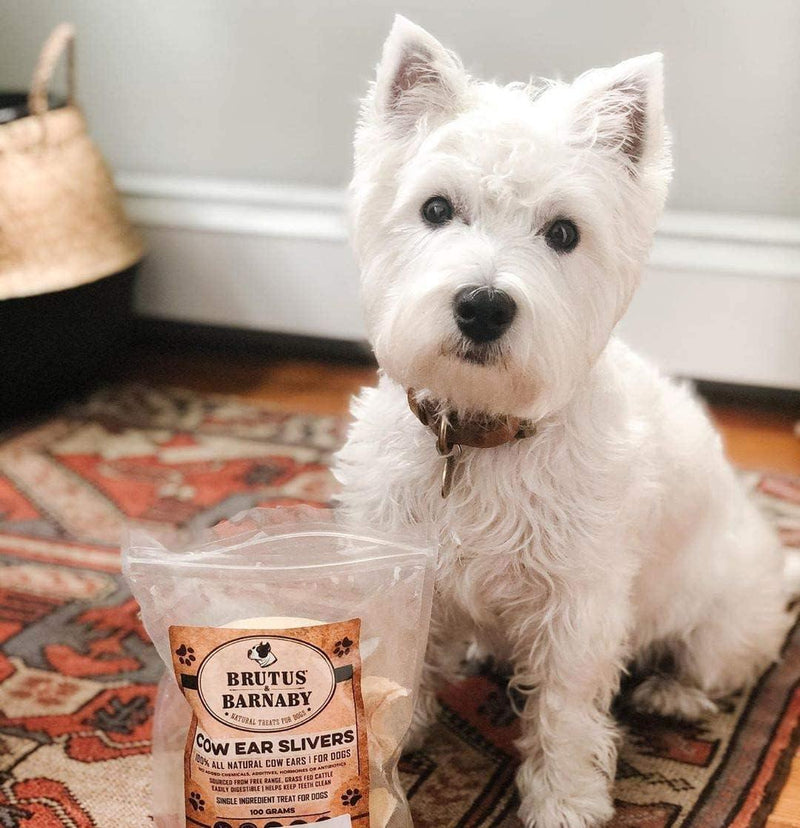 Cow Ear Slivers for Dogs, All Natural Cow Ear Dog Treats
You save:

$-16.99 USD

(100%)
MONEY-BACK GUARANTEE
NATURAL HEALTH BENEFITS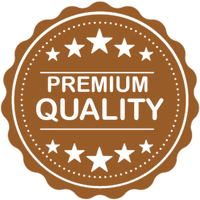 ONLY QUALITY INGREDIENTS
Product Description
Description

Ingredients

Feeding Instructions
Description
Smaller Pieces For Smaller Dogs
FOR SMALLER DOGS - Our whole cow ears are great but can overwhelm smaller dogs, this solves that!
SAVE THE HASSLE - We heard stories of customers trying to cut cow ears into smaller pieces with everything from box cutters, to shears to large industrial paper cutters, so we decided to come out with COW EAR SLIVERS!
BEST COW EARS FOR DOGS - Cut from our best-selling Cow Ears into slivers for small dogs.
NO BONE - No bits of bone whatsoever, a very low-fat beef product.
SINGLE INGREDIENT - All natural, no added colors, bastes, or glycerin preservatives.
GUARANTEED DOGGY SATISFACTION - Your dog will be enthusiastically chewing on these slivers - it's a great workout! Our Pomeranian stays busy for a long time on one sliver, and loves it!
Ingredients
Just 100% grass-fed cow ears - nothing else! No additives.
Instructions
Give one as a treat for your dog to enjoy. We recommend supervising when giving your dog this treat, and provide plenty of fresh water. Watch out for small or sharp pieces that could be a choking hazard for your dog. While all our products are carefully selected for the highest quality and safety, please consider your dog's health, age, diet, and chew strength before giving a new treat. Our treats & chews should never replace your dog's diet.
Cow chips!
Ruby loves these. She would eat the whole bag if I let her!