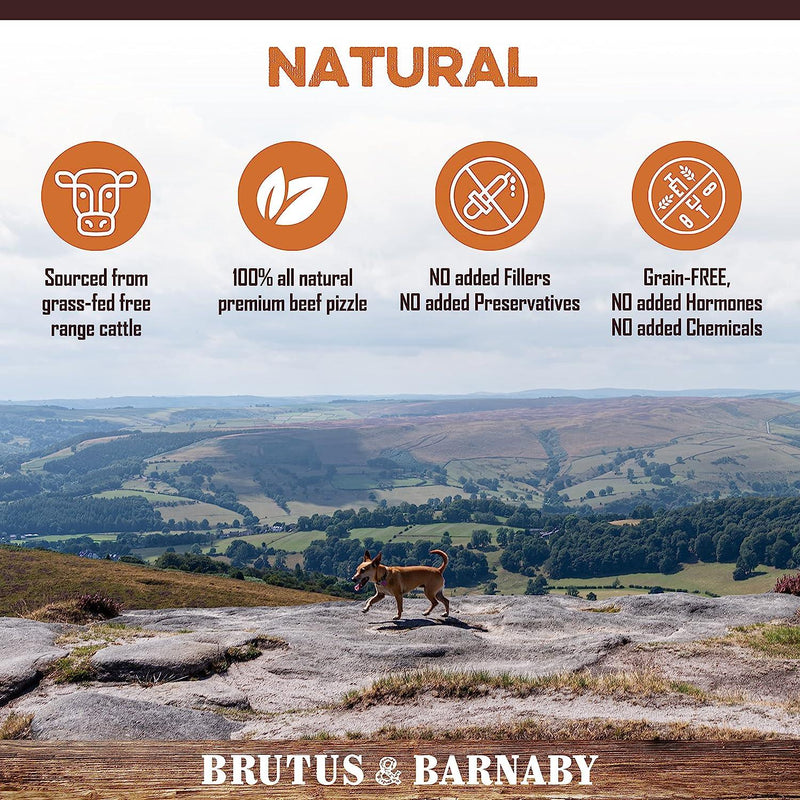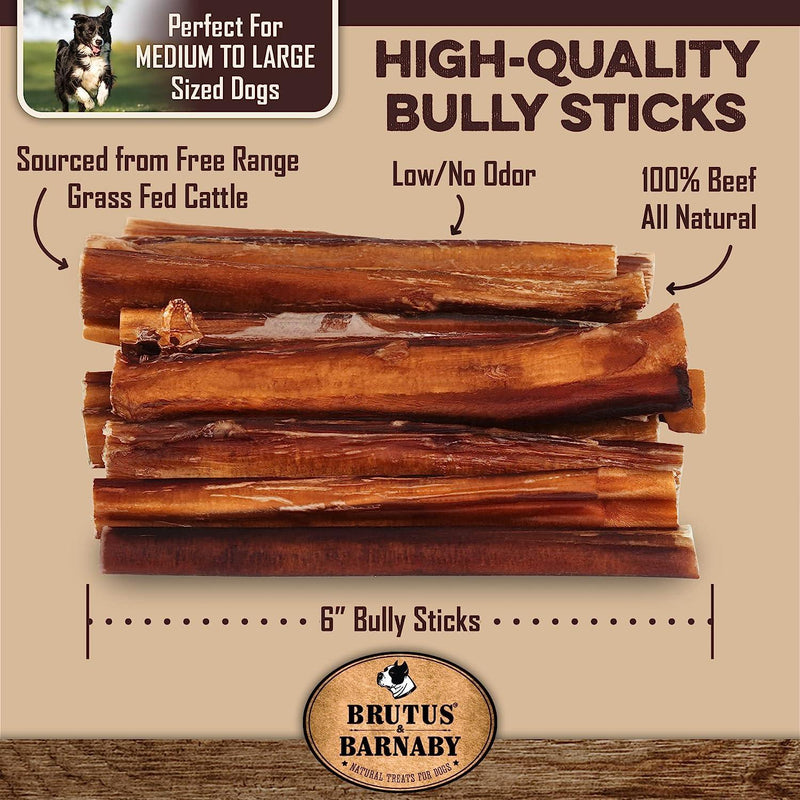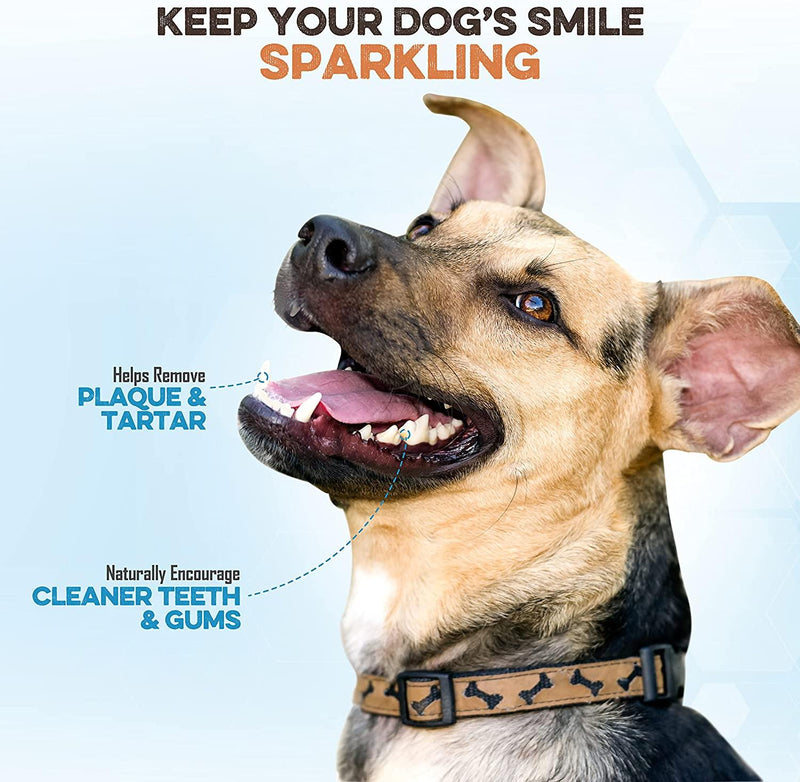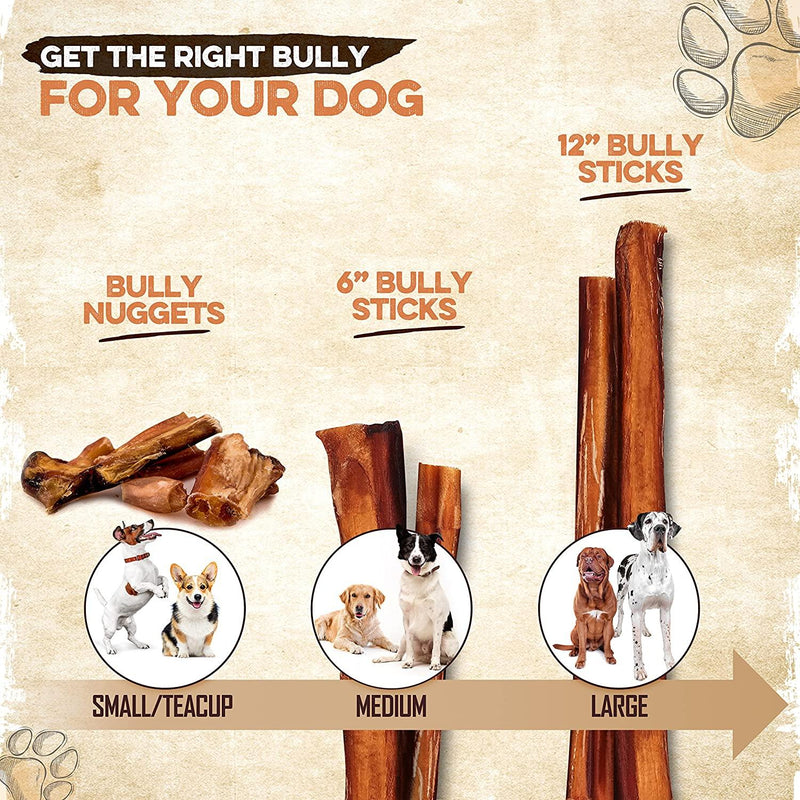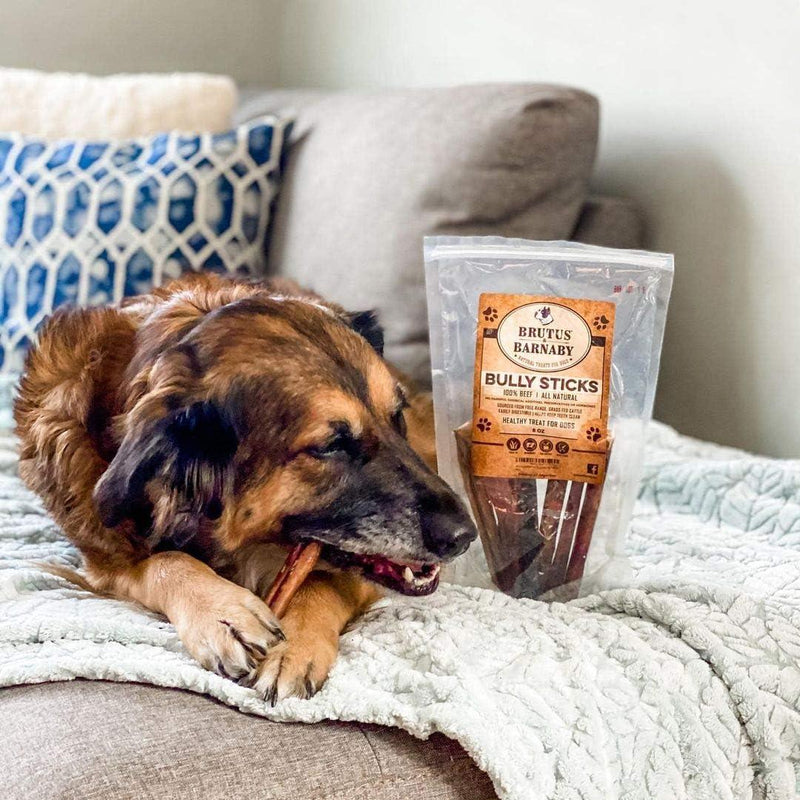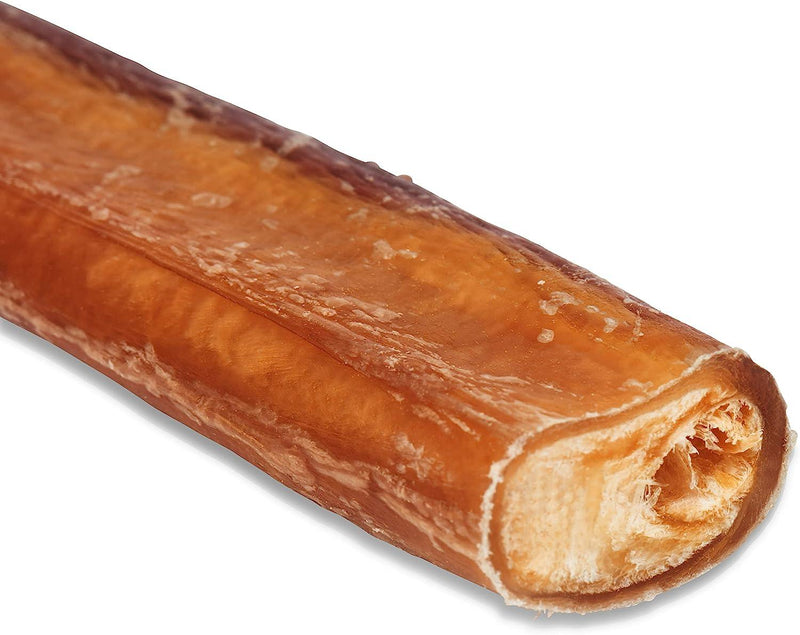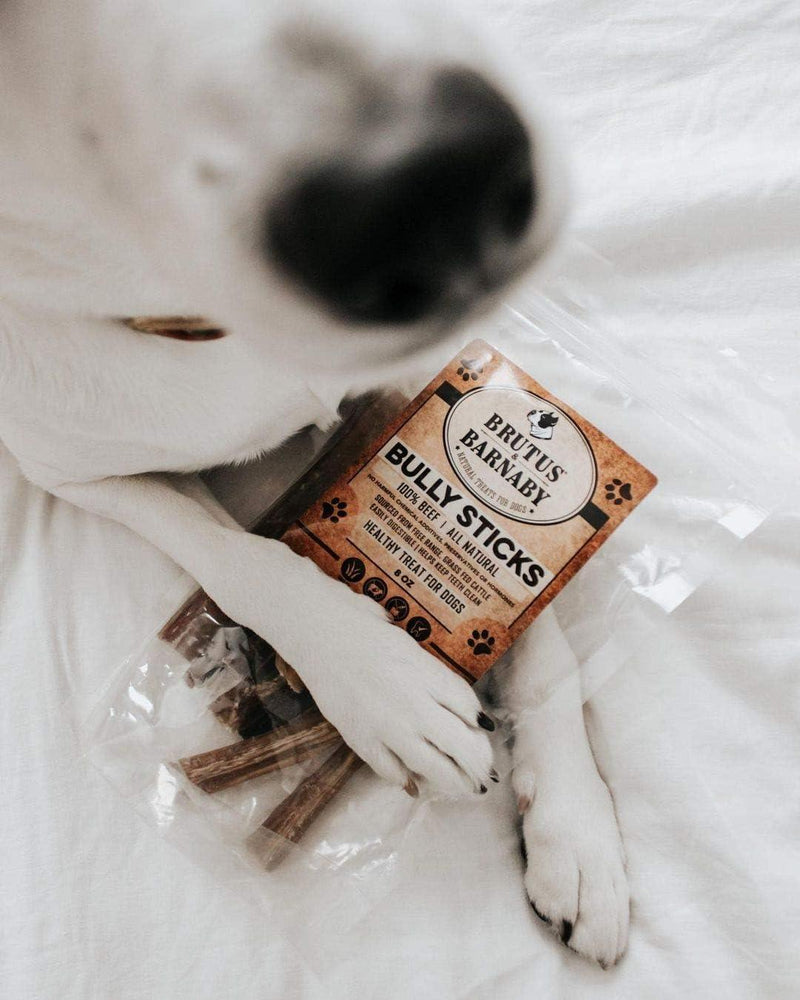 Bully Sticks 6" - All Natural Beef
$125.00
You save:

$-32.99 USD

(100%)
MONEY-BACK GUARANTEE
NATURAL HEALTH BENEFITS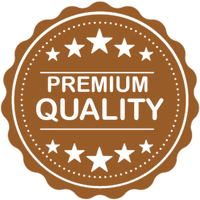 ONLY QUALITY INGREDIENTS
Product Description
Description

Ingredients

Feeding Instructions
Description
Our premium, All Natural Bully sticks are sourced from Free Range Cattle in South America where hormones and other harmful chemicals are not used whatsoever.
6" BULLY STICKS - Great, long-lasting chew for medium to larger dogs, our bully sticks are 6 inches in length, perfect for a healthy treat that lasts and is safe.
SOURCED FROM FREE RANGE GRASS FED CATTLE - Our bully sticks are sourced from free range cattle in South America, no hormones or GMO's are used on these cattle.
100% MONEY BACK GUARANTEE - Brutus & Barnaby's manufacturers guarantee means we personally hand inspect each bully and stand behind our products, if you are not satisfied with our product we will refund your purchase price no questions asked.
LOW/NO ODOR - These bully sticks are very low odor and you will not be smelling these around your house.
NO ADDED CHEMICALS - No dyes or other chemical treatments were used in the production of these bullies, so no colors to run into your couch or carpet.
LEAN SOURCE OF PROTEIN - Not only a great treat for your dog, but these bullies are also 100% thick premium beef. Each bully stick is going to challenge your dog, helping him release pent-up energy.
Ingredients
Just 100% grass-fed beef - nothing else!
Instructions
Give one as a treat for your dog to enjoy. We recommend supervising when giving your dog this treat, and provide plenty of fresh water. Watch out for small pieces that could be a choking hazard for your dog. While all our products are carefully selected for the highest quality and safety, please consider your dog's health, age, diet, and chew strength before giving a new treat. Our treats & chews should never replace your dog's diet.
I hate them, my dog loves them
I don't recommend chewing these. My dog would chew on them all day long if I would let her. I think that means she thinks they're really good. And after all that's what counts. Keep'em coming is her motto.
Happy Dogs With this Treat
I'm always looking for low fat treats for my dogs and these are perfect. They keep my dogs busy for a period of time.
My dog loves these!
I have been looking for a good alternative to rawhide for my little Shih Tzu and this is it! He loves these and it does take him a while to go through them. He needs to chew on a regular basis and these are perfect!
100% best treats
i've been buying dog treats for 50 years AND
these are the absolute best dog treats i've found.
bar none. moose and buck told me so !
New Favorite
So Pancake LOVES the Pig Ears and Cow Ears so for Christmas we purchased the Bully Sticks. It goes without saying, same great quality. She loves all your products, she was fussy about the Sweet Potatoes but now that her cousins love them, she now loves them. You have a great recipe to keep our pups happy! I love posting on instagram with your treats.