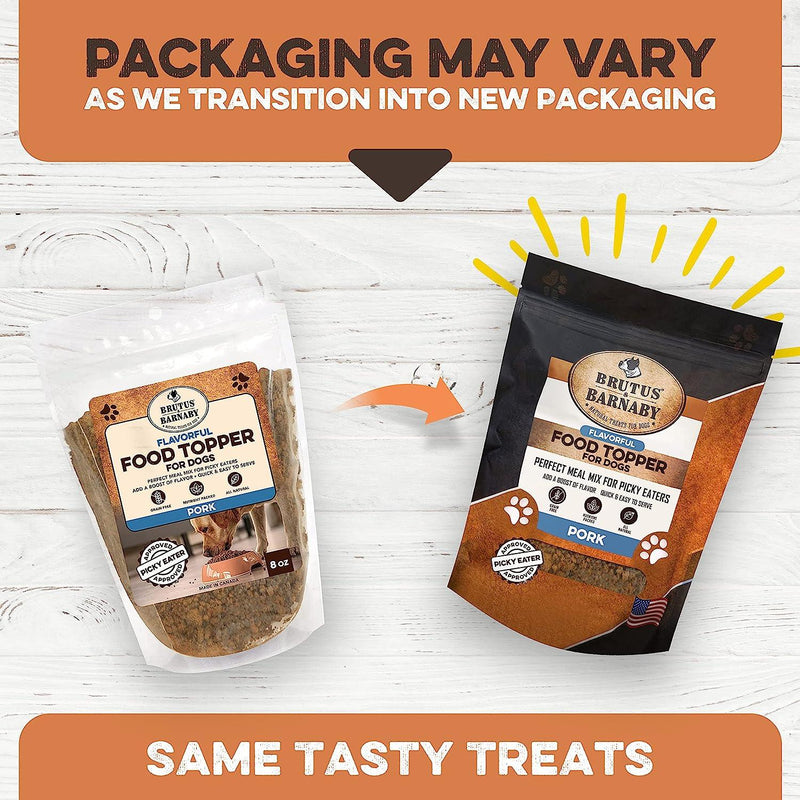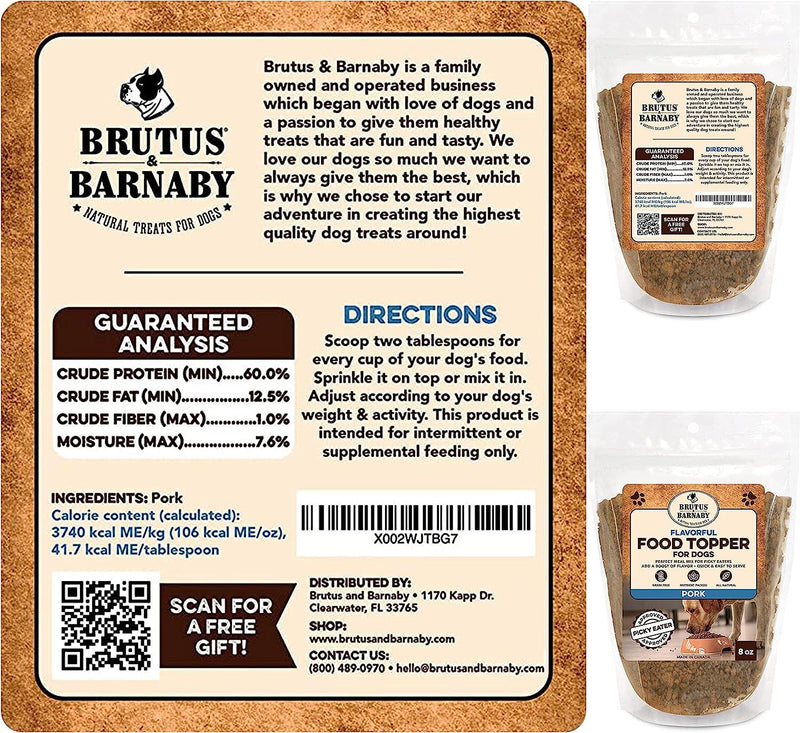 Dog Food Topper - Pork - Perfect Meal Enhancer For Bored Or Picky Eaters
You save:

$-16.99 USD

(100%)
MONEY-BACK GUARANTEE
NATURAL HEALTH BENEFITS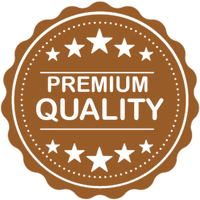 ONLY QUALITY INGREDIENTS
Product Description
Description

Ingredients

Feeding Instructions
Description
FLAVORFUL DOG APPETITE STIMULANT- This dog food seasoning is packed full of great taste and smells to get your dogs excited about their food and eagerly gobbling it up!
JUST ONE SINGLE INGREDIENT - You don't have any need to be concerned for fillers or strange ingredients as our dog food toppings come with just one single ingredient: Pork.
PERFECT FOR BORED OR PICKY EATERS - This is the choice dog food toppers for picky eaters. Dogs who are a bored with their food will eagerly eat their kibble with this food enhancer. Definitely picky eater approved!
FULL OF HEALTHY BENEFITS - Our dog food meal mixers is a great source of natural vitamins and minerals, rich in high quality protein, plus is low in calories, to help complete your dogs nutrient needs without supplements.
QUALITY GUARANTEED - Brutus & Barnaby stands by our quality products and dog food flavor enhancer. We guarantee satisfaction or we will take it back no questions asked.
Ingredients
Just one ingredient - 100% pork
Instructions
Sprinkle on a spoonful or several spoonfuls over your dog's kibble to add flavoring and seasoning. For smaller dogs or puppies, use one spoonful. For medium to larger dogs, can use 2-4 spoonfuls as appropriate for your dogs size. Can mix in as desired. Also can pour water over the mixture to make it coat the kibble even better so your dog can't lick the powder off.
Mine is too picky for this.
I received the pork flavor and my Mocha is still not eating up her food. I didn't notice that I can pick a flavor. So I'll try the beef or chicken to see if that entices Her a little more. I stll love your products 😍