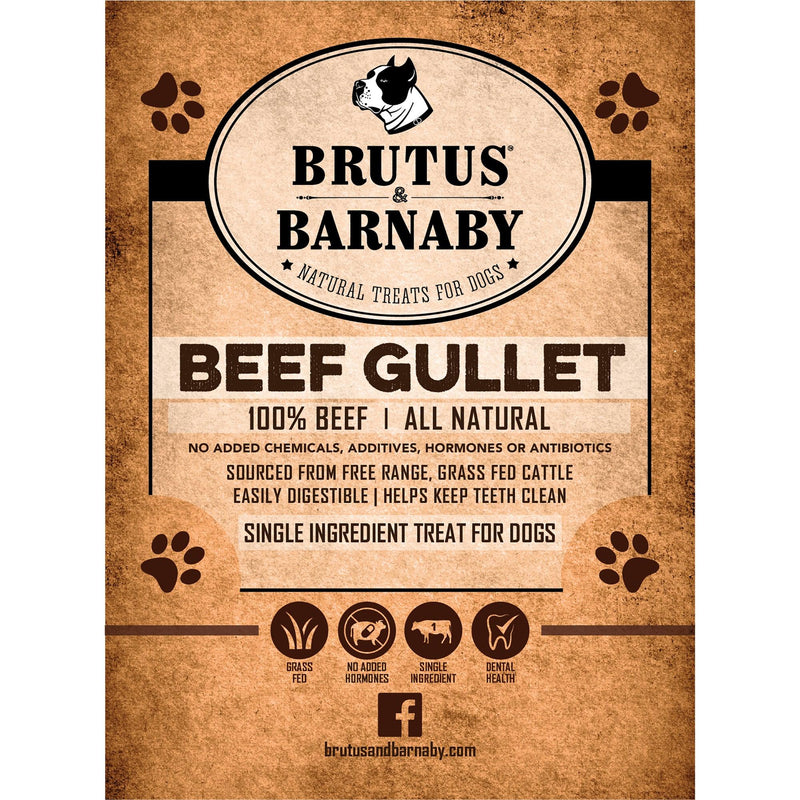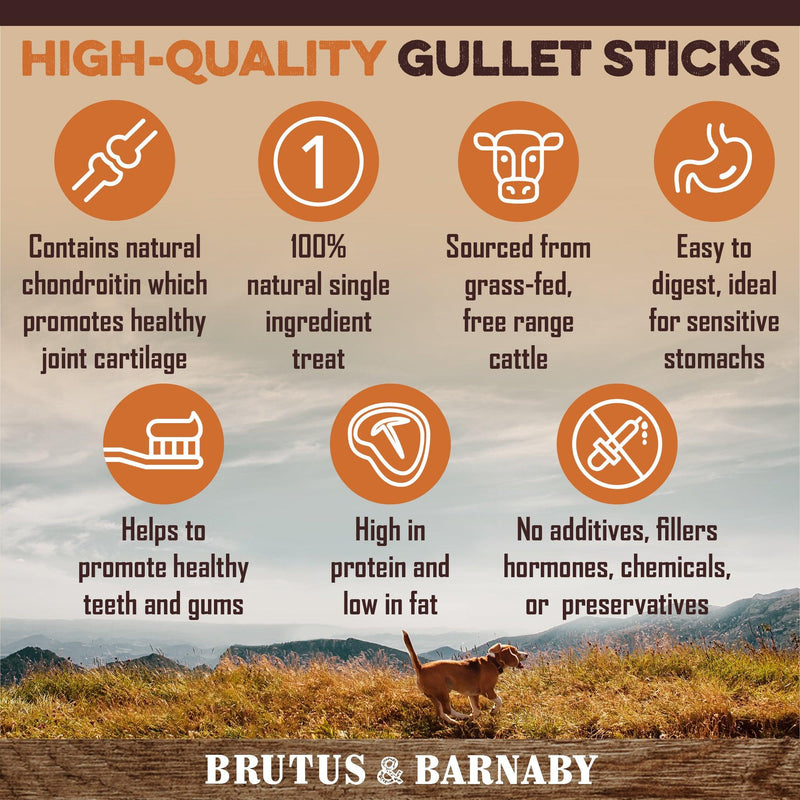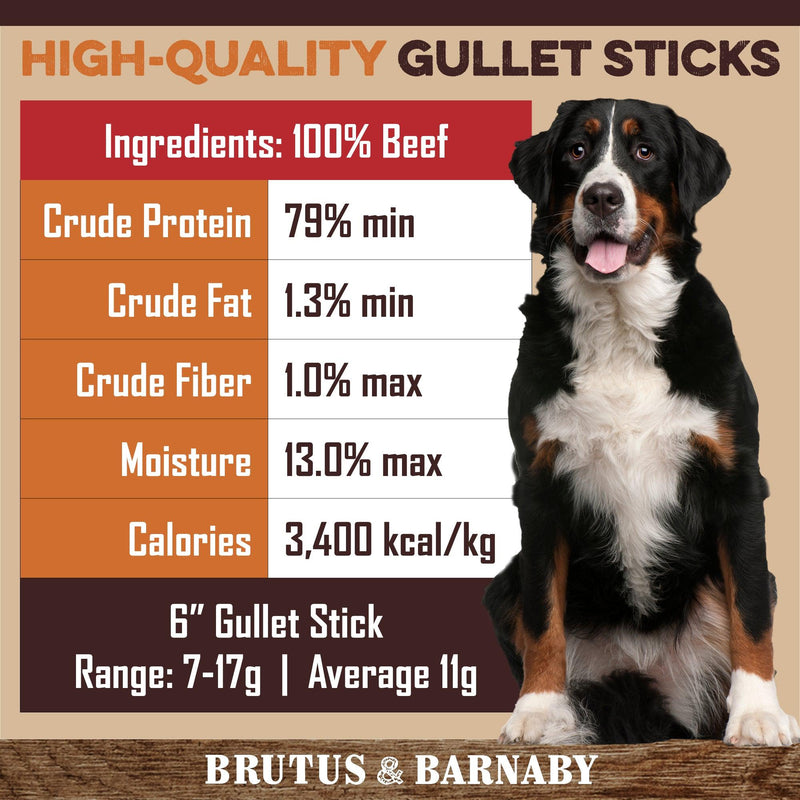 Braided Gullet Sticks - 12"- All Natural Single Ingredient Beef Jerky Dog Treats
You save:

$-22.04 USD

(100%)
MONEY-BACK GUARANTEE
NATURAL HEALTH BENEFITS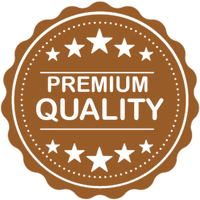 ONLY QUALITY INGREDIENTS
Product Description
Description

Ingredients

Feeding Instructions
Description
BRUTUS AND BARNABY Grass fed 12" Braided Beef Jerky Sticks for Dogs are single-ingredient all-natural dog chews with a taste dogs love. Made from 100% all-natural beef esophagus, these gullet sticks are a guaranteed winner for your dogs! Loaded with healthy benefits (such as glucosamine chondroitin and other benefits), plus offering teeth cleaning benefits, these are a true winner to keep your dog entertained and healthy at the same time!
Single Ingredient 100% Grain Free All-Natural Beef: Our 12" braided beef jerky gullet sticks are made from high-quality, free-range, grass-fed beef esophagus- nothing else.

Brutus & Barnaby promises you and your dog will love our dog jerky treats or we will take them back no questions asked.

Not Bleached: some dog treats are washed in a bleaching solution to alter the natural color, this dog treat is not bleached and is one of the healthiest dog treats alternative to rawhide for dogs.

Promotes Dental Health and has natural chondroitin and glucosamine: scraping and gnawing action on these beef jerky gullet sticks dog treat will work away tartar and cause your dog to expend energy doing so, plus this medium dog dental chew provides nutrition to help your pet's joint health!

Great for Non-Aggressive Chewers: These best dog chew treats are thin and 6 inches in length, great for practically any dog, large or small, any breed, or even most senior dogs with dental issues. Perfect for your teething puppy as well!
Ingredients
Just 100% grass-fed beef gullet, nothing else!
Instructions
Give one as a treat for your dog to enjoy. We recommend supervising when giving your dog this treat, and provide plenty of fresh water. Watch out for small pieces that could be a choking hazard for your dog. While all our products are carefully selected for the highest quality and safety, please consider your dog's health, age, diet, and chew strength before giving a new treat. Our treats & chews should never replace your dog's diet.
Best Natural Dog Treats
I've had my puppy try everything from cow bladders to ears and she loves these the best. She's a bigger dog and one of these takes her about 30 minutes to chew through. I have not found better price or quality for these treats anywhere else. Very pleased.