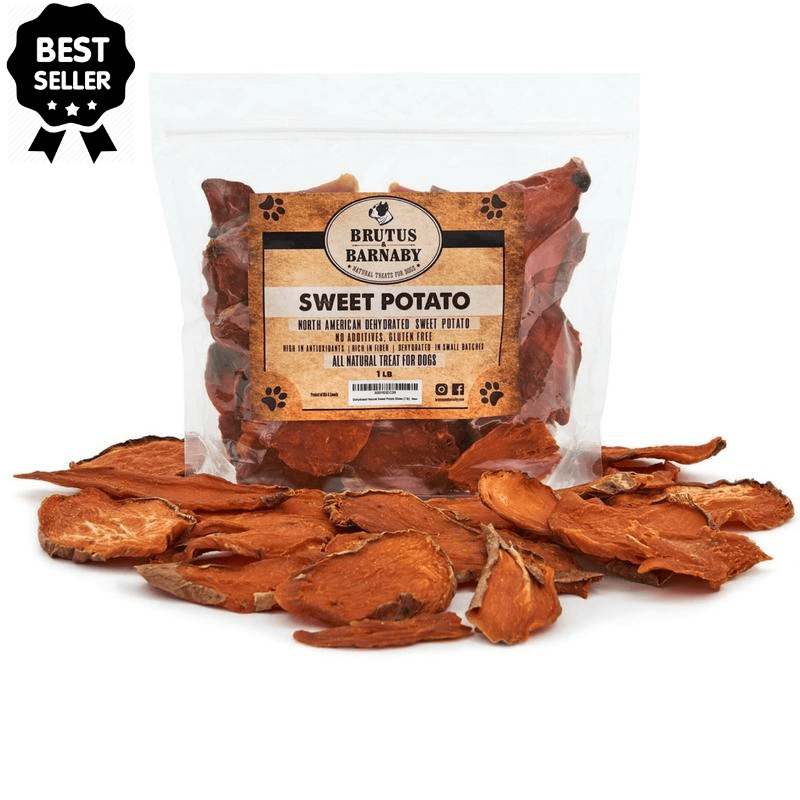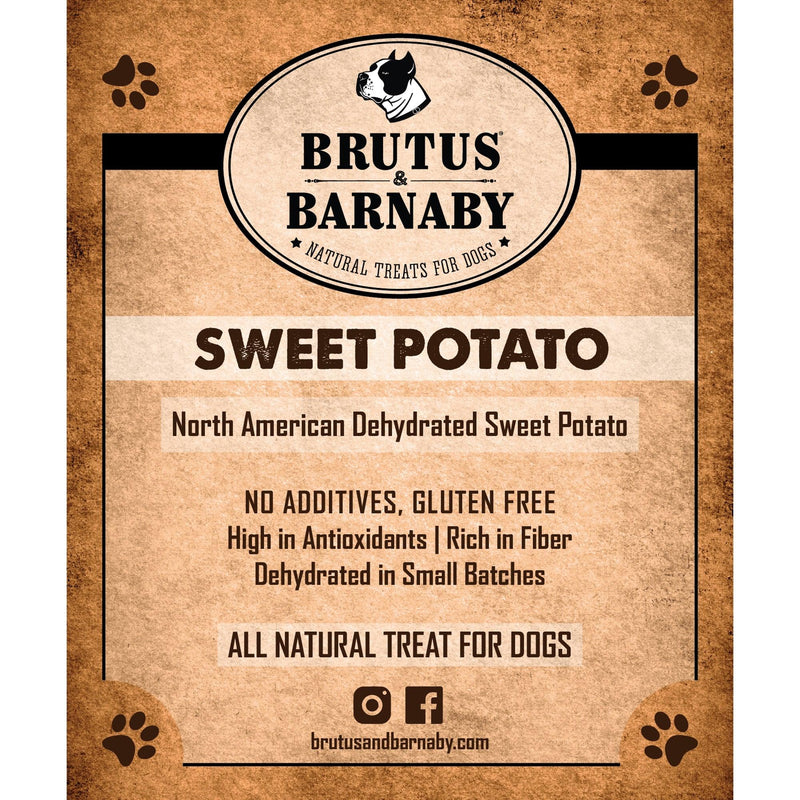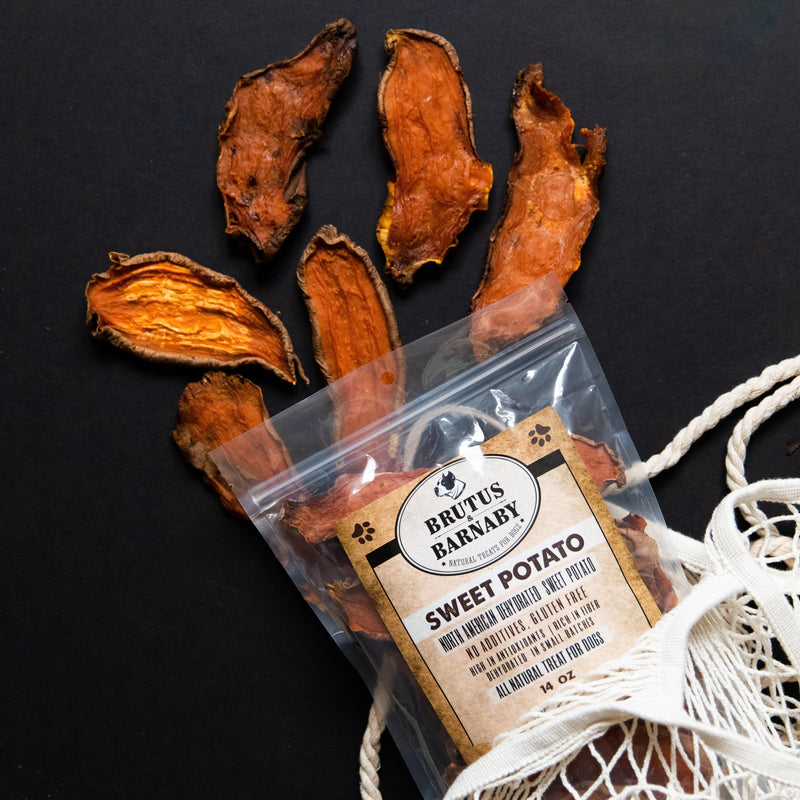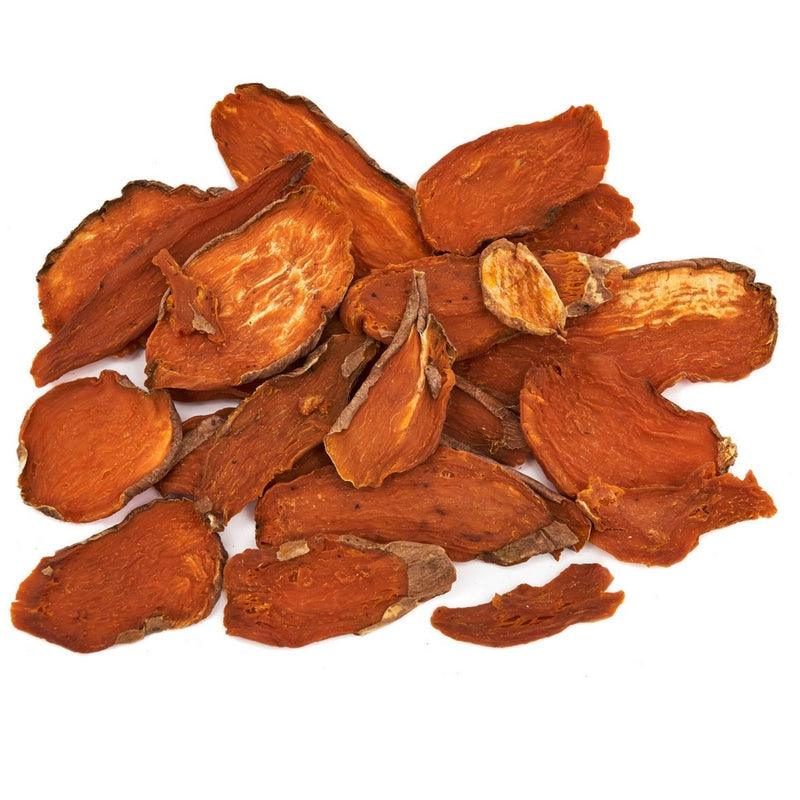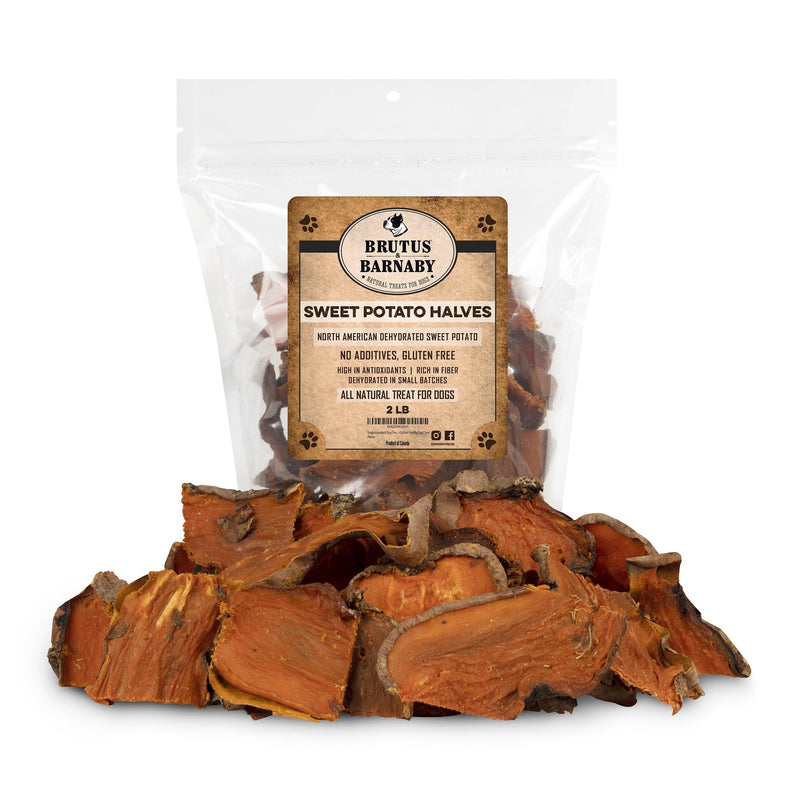 Sweet Potato Slices For Dogs
$9.99
You save:

$9.99 USD

(100.0%)
MONEY-BACK GUARANTEE
NATURAL HEALTH BENEFITS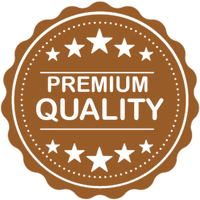 ONLY QUALITY INGREDIENTS
Product Description
Description
100% GUARANTEE - As with all Brutus & Barnaby's products, we back them with a money-back guarantee. No questions asked.
UNPROCESSED - These are just pure sweet potatoes that are dehydrated, so are all-natural with no preservatives.
GREAT FOR ANY AGE, SIZE, OR BREED - Easy to chew, these Sweet Potatoes are perfect for the teething puppy or the senior dog on a diet, and a tasty treat for any dog in between! Can easily be cut or torn into smaller strips or chunks.
NATURAL ANTIOXIDANTS - Dehydrated Sweet Potato preserves natural antioxidants, and is a fantastic source of vitamins and minerals to help complete your dog's nutrient needs without supplements. These are simply the best healthy snack or training reward!
THICK CUT - A hearty cut of sweet potato so you can occupy your dog's time! 
NO FAT, NO ADDED SUGAR - There is zero fat, no added sugar, and the natural potato skins are loaded with healthy fiber. This helps balance blood sugar levels which can be good for senior diabetic dogs. Give your dog this tasty treat guilt-free as often as you like!
GLUTEN FREE, GRAIN FREE - Easier to digest and can be great for dogs that may be allergic to other things. An excellent component to those whose dogs are on a raw food diet.