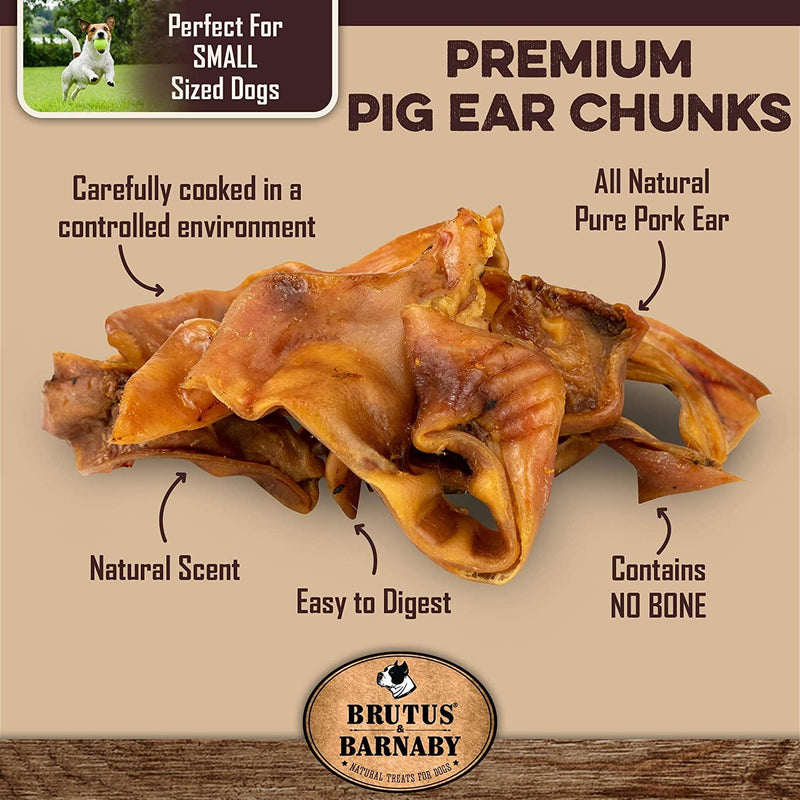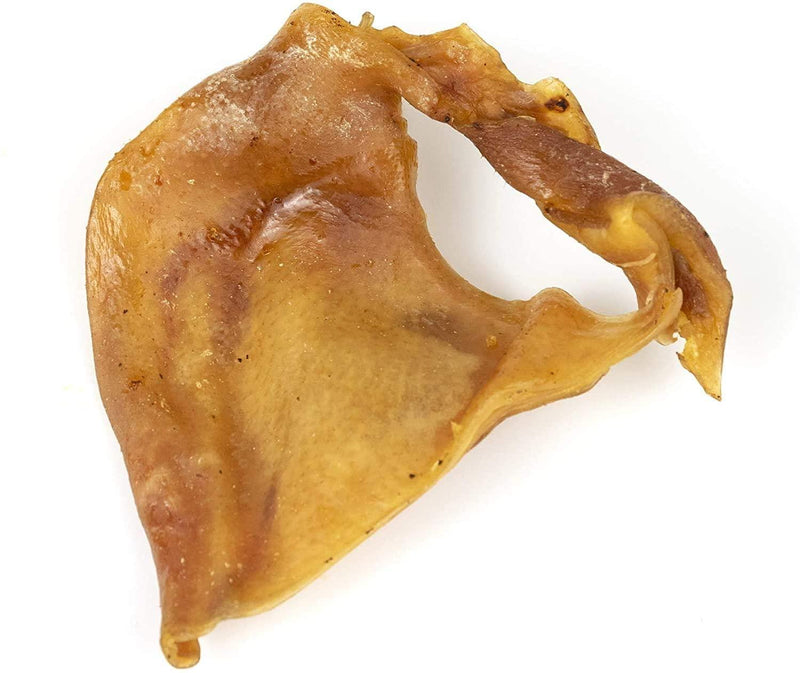 Pig Ear Slivers - Chunky
You save:

$-16.99 USD

(100%)
MONEY-BACK GUARANTEE
NATURAL HEALTH BENEFITS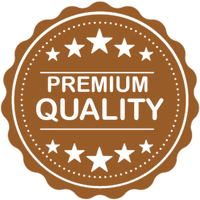 ONLY QUALITY INGREDIENTS
Product Description
Description

Ingredients

Feeding Instructions
Description
Our full-size, whole pig ears were too big for smaller dogs (even though they wanted them!) so we made the slivers just for them.
These all-natural slivers are cut pieces from whole ears and are the meatier part of the ear and so are chunkier. Even though these healthy treats can be fine for larger dogs, they were cut to be a better chew for dogs 30-40 lbs and under.
Guaranteed Satisfaction - At Brutus & Barnaby we stand behind our products. We promise that you and your dog will love our healthy dog treats or we will take them back, no questions asked. As the manufacturer and sole distributor, Brutus & Barnaby hand inspects each pig ear before it goes into your bag.
All Natural - Our pig ears are all-natural with no synthetic chemicals. They also smell like pig's ears so your dog will love them! The zip-lock bag will keep smells in the bag.
Great Chews - Softer than bone cartilage wrapped in thin skin, these healthy treats for your dog are easy to digest while still being challenging dog chews. They'll freshen breath and help your dog release pent-up energy. As they contain no bone they are one of the safest treats to give your dog.
Dog's Love Them - Pig ears are loved by all dogs and are one of the most popular treats for dogs!
Ingredients
Just 100% pig ears, nothing else!
Instructions
Give one as a treat for your dog to enjoy. We recommend supervising when giving your dog this treat, and provide plenty of fresh water. Watch out for small or sharp pieces that could be a choking hazard for your dog. While all our products are carefully selected for the highest quality and safety, please consider your dog's health, age, diet, and chew strength before giving a new treat. Our treats & chews should never replace your dog's diet.
Appetizer
Chomper tested and approved. He thinks it's a nice little appetizer.
Pig ears and beer
It is important you select the right size ears for your dog. The site gives suggestions. My 20 pound mutt can't deal effectively with whole ears but loves the chunks. The strips are too small. It is good to drink beer if you plan to watch your dog eat any of these otherwise it is too boring. You can share your beer with your dog as it is likely they will enjoy a drink after what ever ears they have. Even your significant other will want a beer if she finds you watching your dog eat ears. Strange I know but so it goes. I hope this helps if not watch Apocalypse Now, the cornel will help makes sense of the senseless. Ina godivita Senorita. The drums focus what you can't see